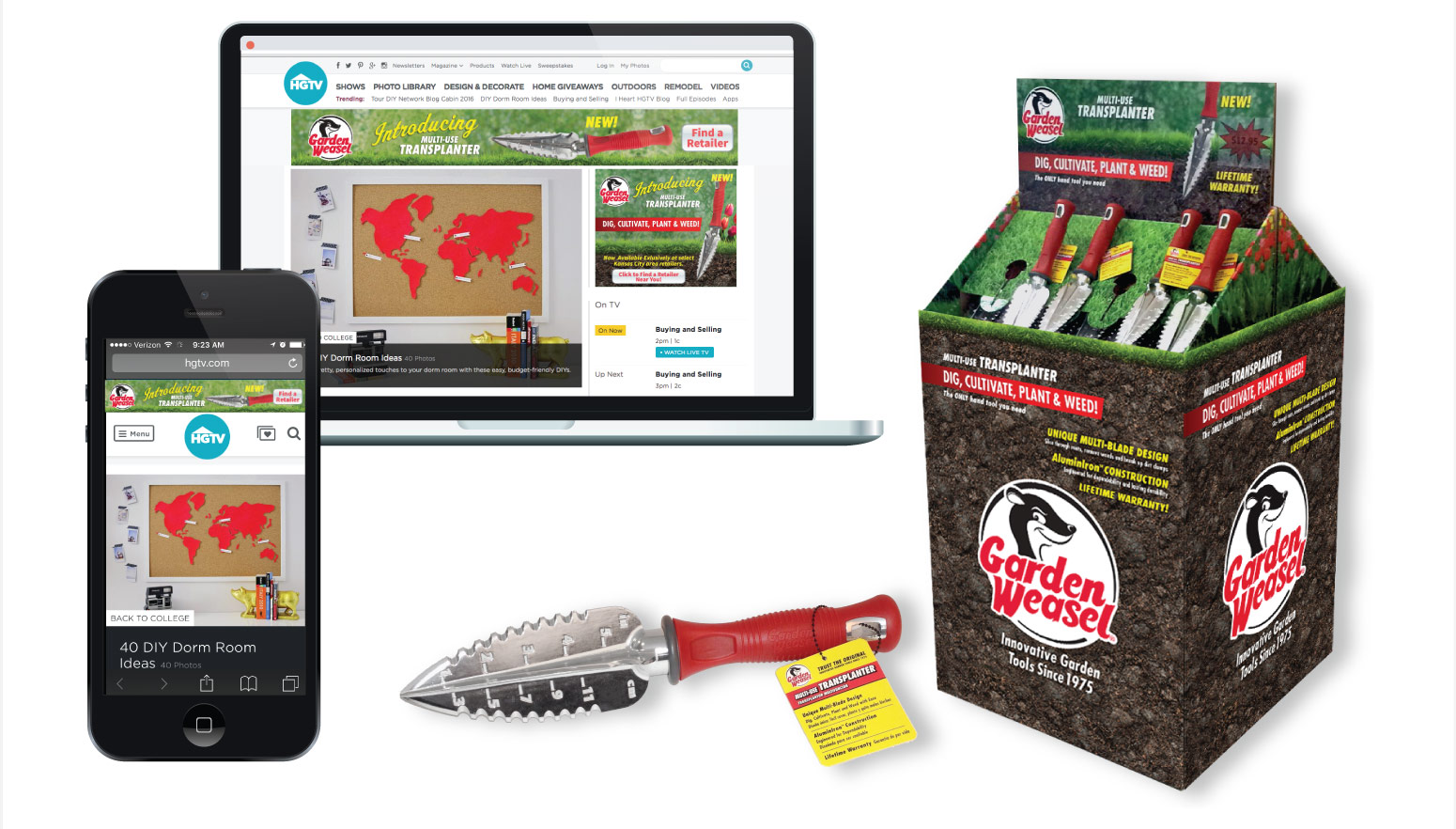 Product Launch Strategy
Garden Weasel developed a unique, multi-use short handled tool and engaged Lundmark to create and execute a test product launch strategy that would differentiate the tool from competitors within a saturated market.
Knowing Garden Weasel maintains a strong following and loyal fan base, Lundmark developed a marketing plan that leveraged the brand's equity and targeted the avid home gardener. The digital strategy employed to target this audience included geo, search, contextual and behavioral targeting, along with social media. Lundmark developed in-store floor and counter display graphics for maximum impact at the retail level.
The Garden Weasel Multi-Use Transplanter test launch was a great success. The media campaign received an above-average click thru rate driving strong website traffic. The majority of the product sold-out during the test launch, leading to the decision to distribute the product nationally.