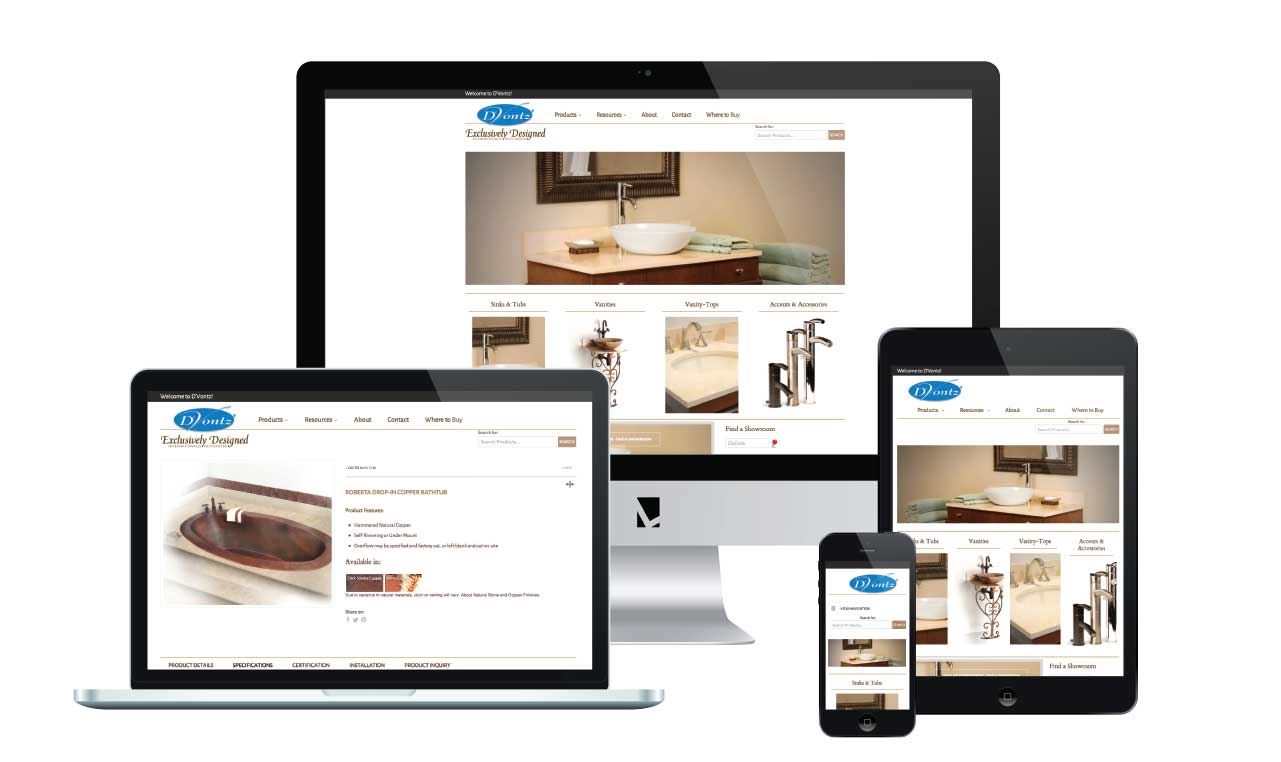 Website Redesign
D'Vontz, a manufacturer of premium, award-winning products for the kitchen, bath and powder room was looking to complete a website redesign that communicated the premium qualities of their more than 500 products.
Lundmark was engaged to design and develop a responsive website that conveyed these attributes and allowed for easy navigation of their entire product line. Custom search functions were developed to enhance the user experience and allow customers to discover products and finishes they desire. A "Where to Buy" feature was integrated and the site was optimized for search results.
The website redesign was a great success. By utilizing a content management system that allows for quick client updates and addition of new products, D'Vontz staff was able to reduce the time, staff and complexity it took to make updates to the website.