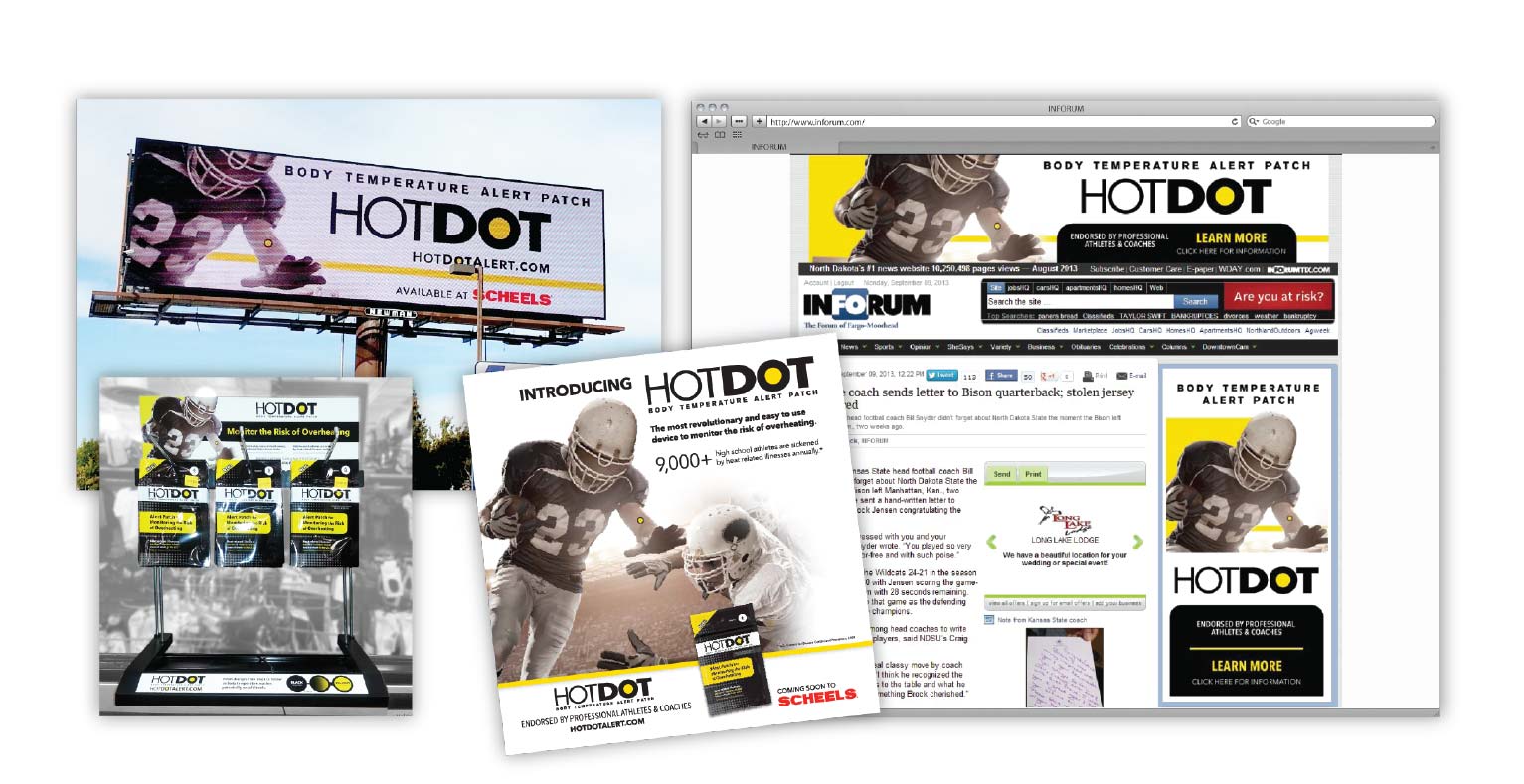 Soft Launch Strategy & Positioning
Hot Dot, a body temperature alert patch, had an opportunity to soft-launch a new product in a test market at SCHEELS sporting goods. Lundmark was asked to develop the strategy, positioning, creative and media plan for the test market launch.
As a new product with a fairly high price point, an extensive educational campaign was needed to inform consumers of the risks of overheating and the benefits of the product. The program included in-store marketing support, a targeted, market-specific campaign to drive store traffic, and a redesigned website.
Campaign creative resulted in a click through rate 15% higher than the industry average, leading to an increase in web traffic. Hot Dot product within the SCHEELS test market locations sold out.