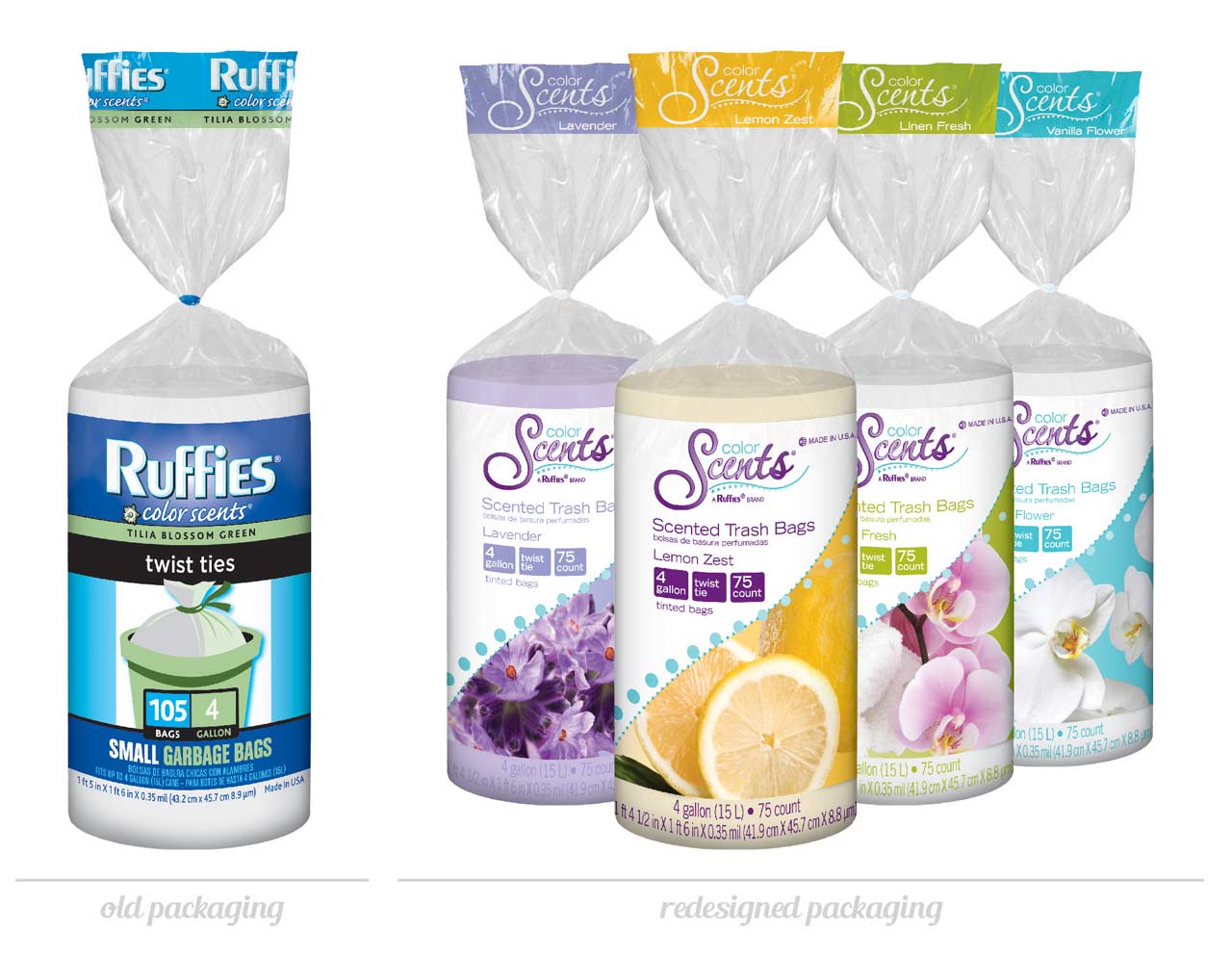 Brand Repositioning
Berry Plastics was concerned that competitors may begin to produce scented products and erode market share of their Ruffies Color Scents line. Lundmark engaged in a brand repositioning campaign prior to competitors entering the marketplace.
As part of the brand repositioning, Lundmark developed a new logo, brand style and corresponding packaging that focused on the Color Scents name, while still making reference to the Ruffies Brand. The logo and packaging portrayed a clean and elegant product while artfully communicating the fragrance.
The Color Scents re-brand, which elevated the appearance of the product and connection to the corresponding price point, was viewed as a tremendous success. Retail sales increased almost immediately and more shelf space was awarded for additional scent varieties.