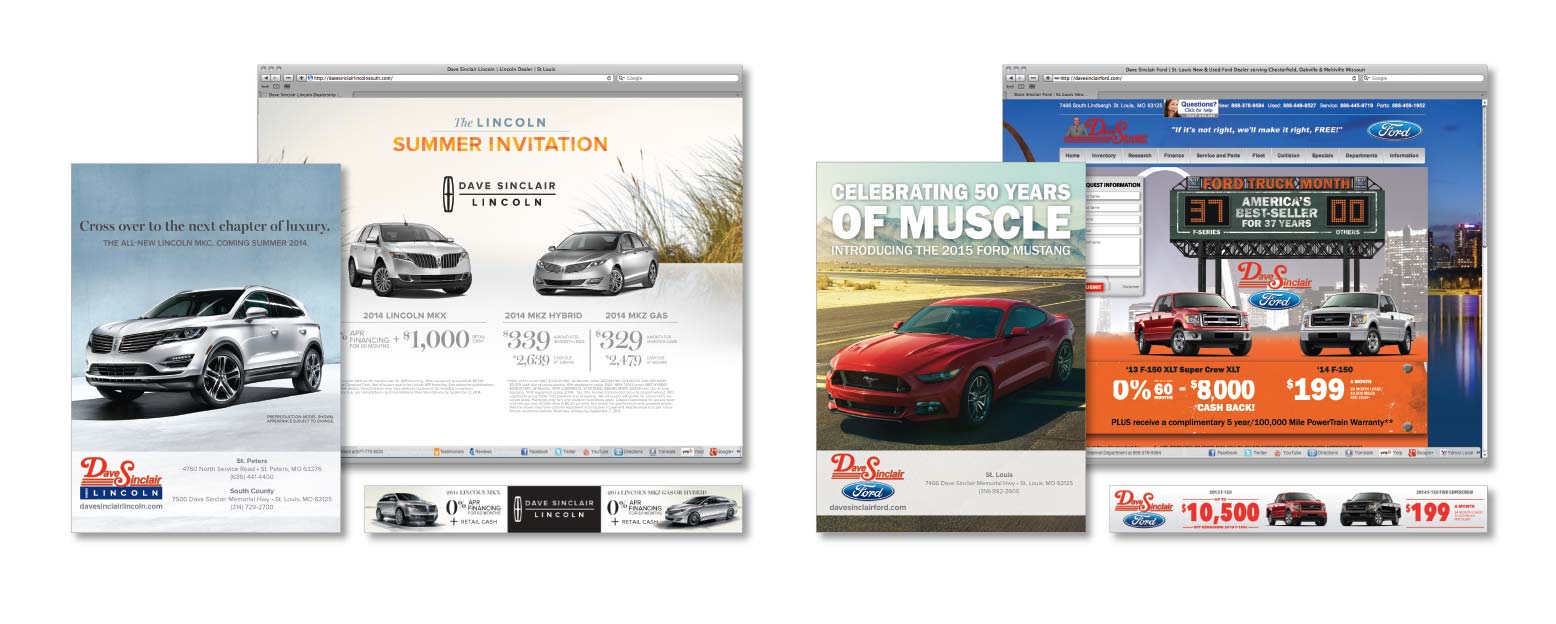 Advertising Campaign
After experiencing a decline in online conversions, Dave Sinclair Ford and Lincoln hired Lundmark to develop and execute an integrated advertising campaign with the goal of driving qualified traffic to virtual and dealership showrooms.
Lundmark provided Dave Sinclair with a multi-channel program inclusive of digital retargeting, search, radio and outdoor advertising. Messaging for each channel was segmented into product-specific categories.
The advertising campaign resulted in a click through rate that was 19% better than the national average. Showroom leads were more qualified and new car profitability increased in the quarter following the program.