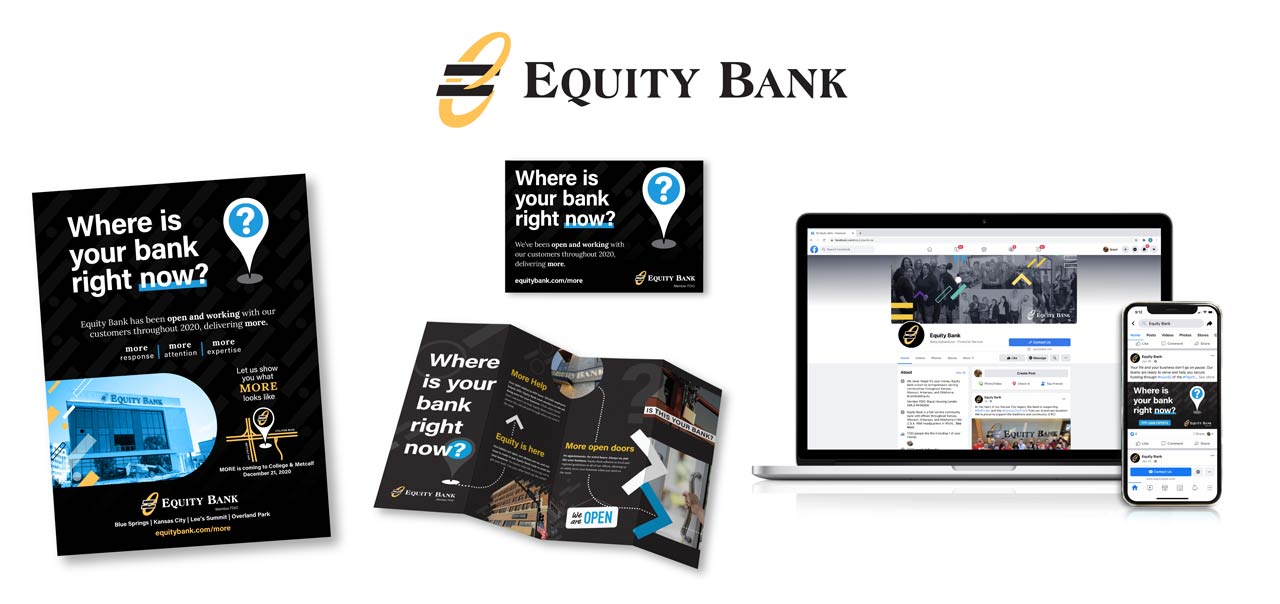 Marketing Campaign
On the heels of a successful business lending program during the COVID-19 pandemic, Equity Bank was looking to further communicate their business banking offerings and differentiate their service-oriented approach from that of larger institutional banks. Lundmark was challenged to develop an integrated campaign that targeted business owners across Equity Bank's footprint.
While other banks had temporarily closed their locations and struggled to meet customer needs early on in the pandemic, Equity Bank remained open and working for their clients. The question "Where is your bank right now?" was posed in the campaign theme, suggesting that businesses evaluate the support they are receiving from their current bank.
Lundmark developed an integrated media plan that targeted an audience of business decision makers. The creative theme was executed across digital, social, print and direct mail channels. Each of the channels directed the audience back to a digital landing page that included an overview of business banking services, a contact form for lead acquisition, and a loan application for conversion optimization.
The campaign created a buzz in the market and generated new leads for Equity Bank's commercial banking team. Staff was thrilled with the results as they helped to stimulate strategic growth plans.