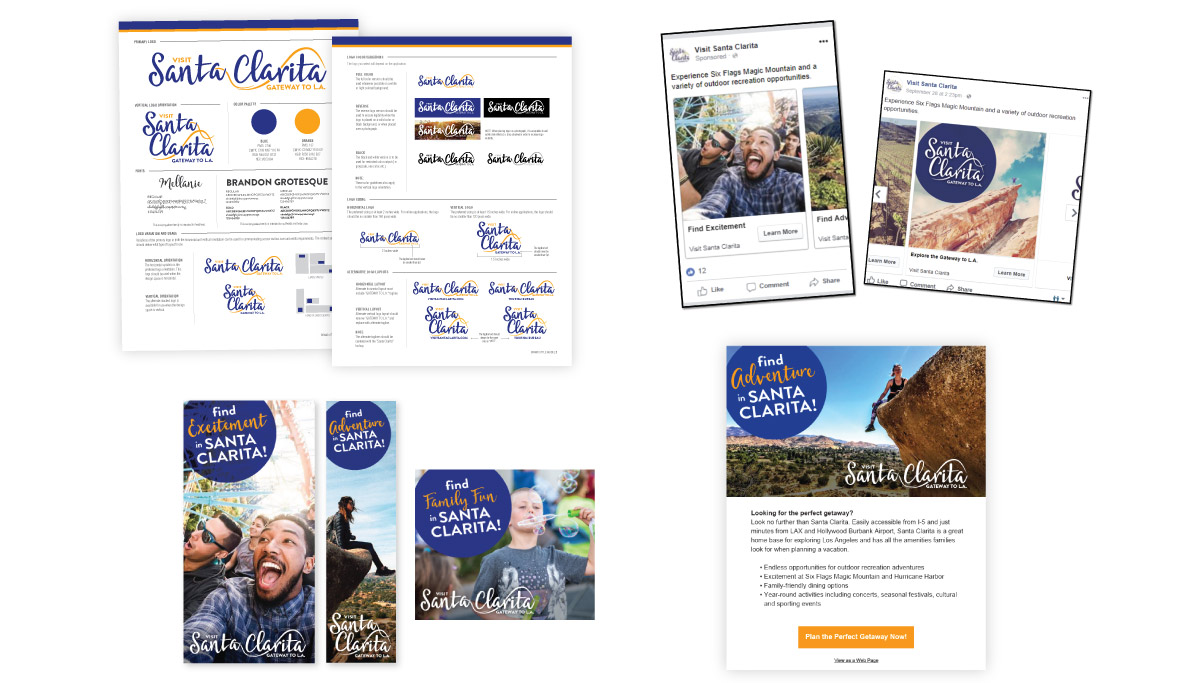 Marketing Campaign
It had been a number of years since Visit Santa Clarita, the destination marketing organization charged with tourism marketing for the Santa Clarita Valley, revisited their brand identity. Lundmark was engaged to evaluate Visit Santa Clarita's brand positioning, develop a new identity to differentiate the destination from area competitors, and execute a digital marketing campaign to showcase the new-and-improved brand.
A variety of research was conducted to develop the profile of the current Santa Clarita visitor. Given the close proximity of Santa Clarita to the most popular Los Angeles attractions, the intent was to position Santa Clarita as a springboard for their entire Los Angeles vacation. Data collected from discussions with tourism partners and traveler surveys helped drive the new positioning strategy for Visit Santa Clarita, "The Gateway to L.A."
The new brand was launched through an integrated, comprehensive digital marketing campaign that targeted visitors based on geographic location, demographic preferences and propensity to travel. Creative elements featured the variety of unique attractions that travelers can only find in Santa Clarita. The first month of the advertising campaign resulted in 105 room nights and generated just over $19,000 in direct revenue for hotel partners. More than 4,000 sweepstakes entries were received and corresponding email addresses were added to the client's database for future marketing efforts. Finally, page 'likes' on Facebook, where the contest was hosted, jumped 242% in one month.