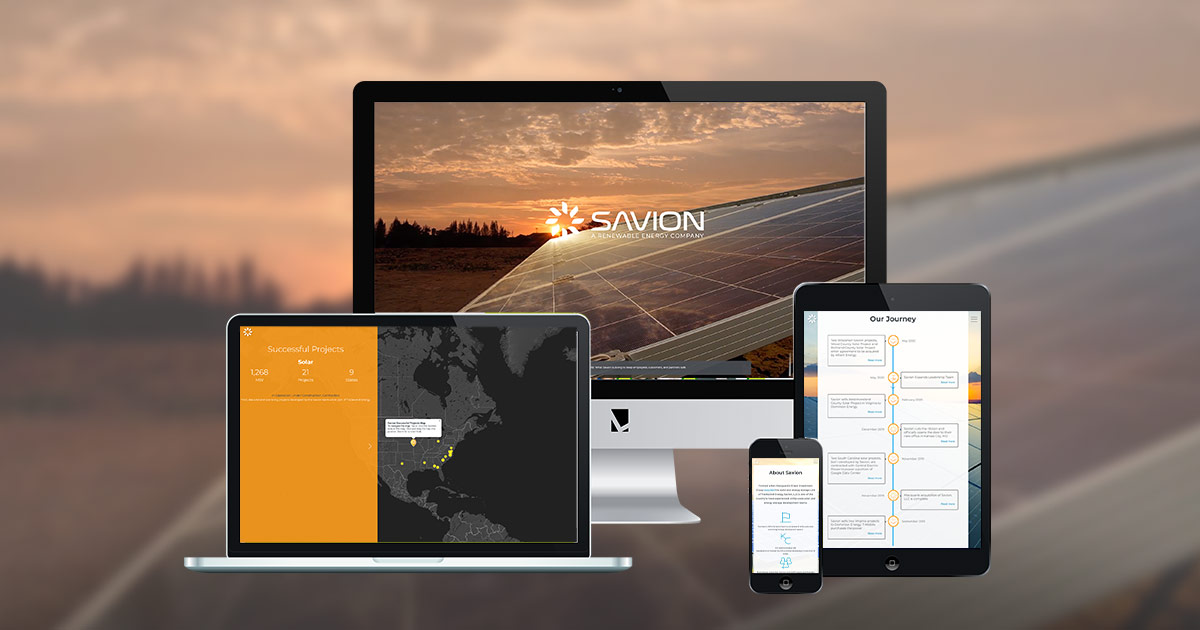 Website Redesign
Savion, a solar and energy storage company, was relatively new to the market. As a spin-off from Tradewind Energy, they had a team of energy storage development experts but lacked a professional website that showcased their extensive experience.
With Savion's brand standards in mind, Lundmark developed a new website that was both informative and engaging. Savion's successful projects across the country were highlighted through an interactive map. An interactive timeline was developed to walk the user through the history of the company and establish credibility.
Savion's website positions the newly established brand as leaders in the field. It provides a positive user experience, easy website management, and optimum opportunity for growth and flexibility.