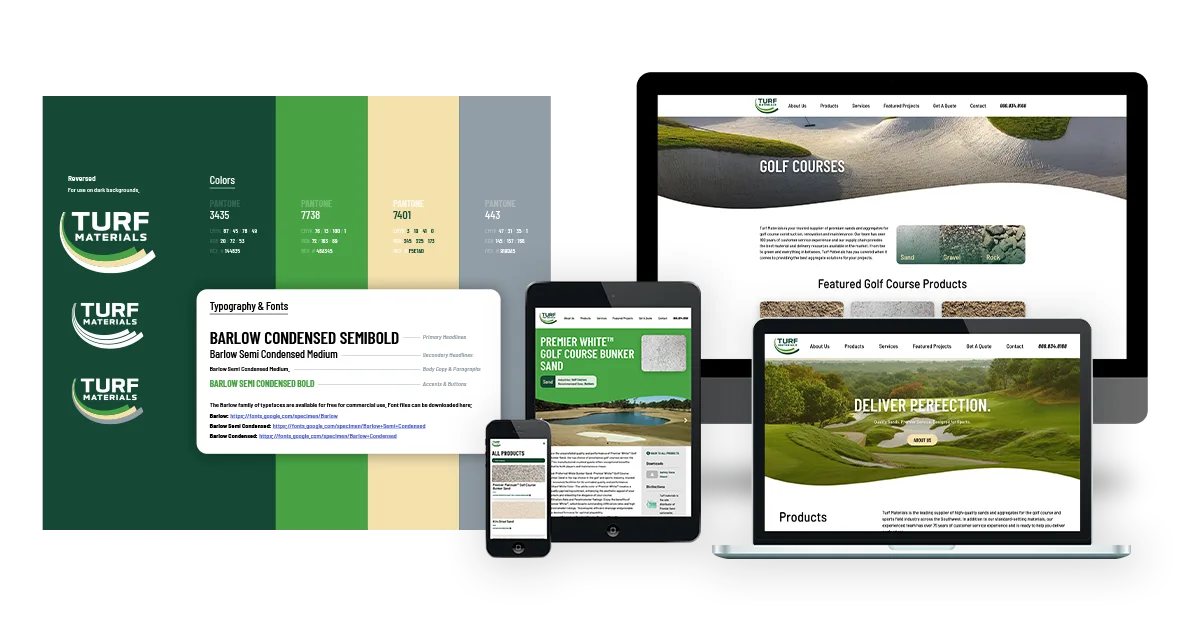 Branding & Website Redesign
Turf Materials, a supplier of aggregates to golf courses and sport/aquatic facilities across the U.S., completed an acquisition of an ancillary company and was looking to refresh their brand to announce the partnership. While the name Turf Materials remained, a new logo, color palette, and website were required to showcase their comprehensive capabilities.
Lundmark began by analyzing the existing brand equity and core values of Turf Materials. Using these insights, a new logo was proposed with the shape paying homage to the existing logo, but now suggesting the action of swinging a golf club or bat, or even the crest of a wave. The colors selected represent layers of turf, sand, and earth. A brand style sheet was created to guide the development of a new website, which included enhanced, search-optimized content for each of the products and services offered.
The new brand was launched in time for a key industry tradeshow, where Turf Materials exhibited and announced the new brand. Positive feedback was received from all parties and website traffic has substantially increased due to the search-optimized content.