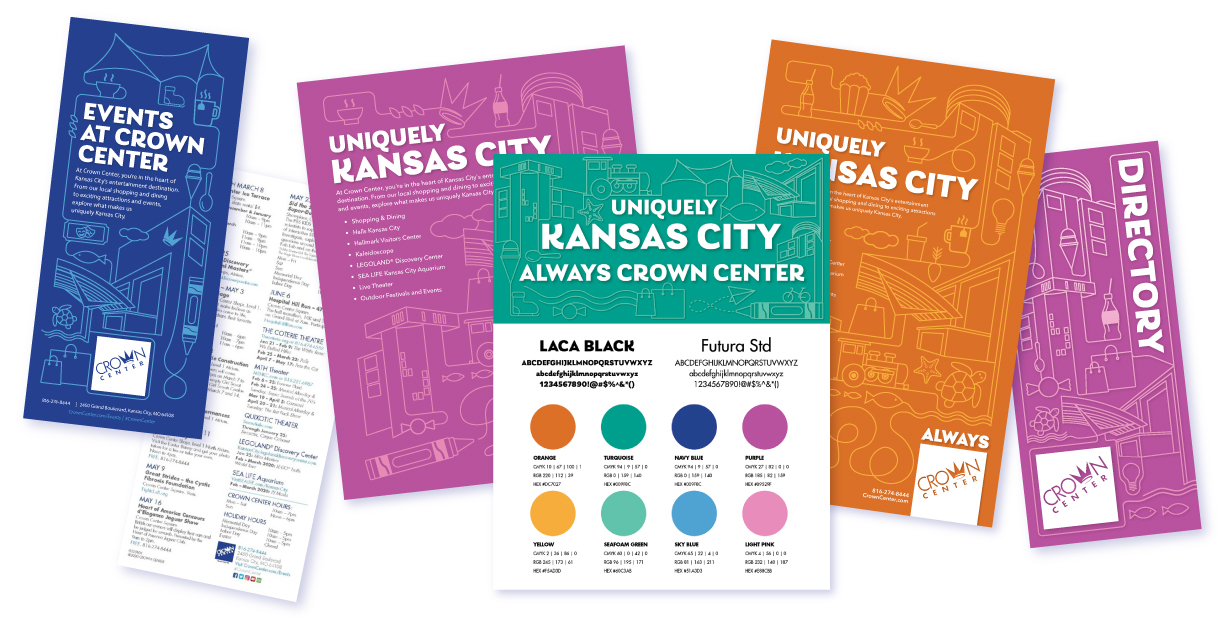 Brand Campaign
As Kansas City continues to grow as a place to live and be entertained, Crown Center was looking to drive traffic amongst their target audience of families and downtown dwellers. A refreshed brand and comprehensive analysis of current event marketing was required to meet the goal of driving visitors to Crown Center's shops, restaurants, attractions, and events.
Lundmark began by researching Crown Center and their competitors in hopes of distinguishing the entertainment district for maximum competitive advantage. Crown Center's history and variety of attractions were integrated into a strategic marketing plan that informed, persuaded and reminded the target audience of the uniqueness of Crown Center. The efforts resulted in the brand campaign "Uniquely Kansas City, Always Crown Center."  A marketing and media plan was developed to roll out the new brand, comprising of out-of-home, digital, print, radio, and paid social media.
Positive feedback on the new brand was received from the client, merchants, and attractions at Crown Center. Each form of media executed was tied back to measurable performance indicators. Quality website traffic increased, and foot traffic was recorded as higher than the previous year for each event and exhibit.