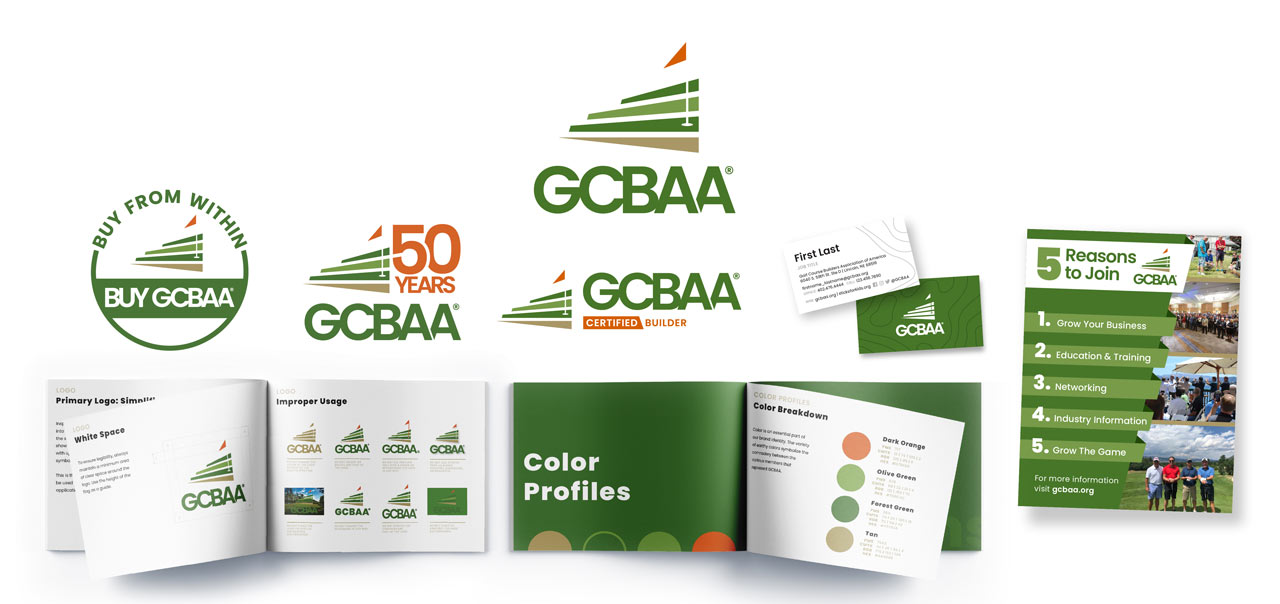 Brand Development
The Golf Course Builders Association of America (GCBAA), established in 1971, was in need of a brand refresh to better reflect its identity amongst current and prospective members, allied golf associations, and the general public. With the GCBAA celebrating its 50th anniversary in 2021, the new logo needed to be easily integrated into a special 50th anniversary logo.
Lundmark evaluated GCBAA's core brand tenets in collaboration with the GCBAA team. A new primary logo and color palette was developed to better represent the association's mission. Inspired by the layers that go into building a golf course, the stair-stepped blocks show foundational strength with upward momentum. The variety of earthy colors symbolize the comradery between the various members that represent GCBAA. Together the GCBAA builds not only golf courses but a community that is stronger in collaboration.
The new brand was integrated into a 50th anniversary logo, various membership category logos, and outlined in a comprehensive style guide. Staff was thrilled with the result and received numerous compliments from members and industry partners.