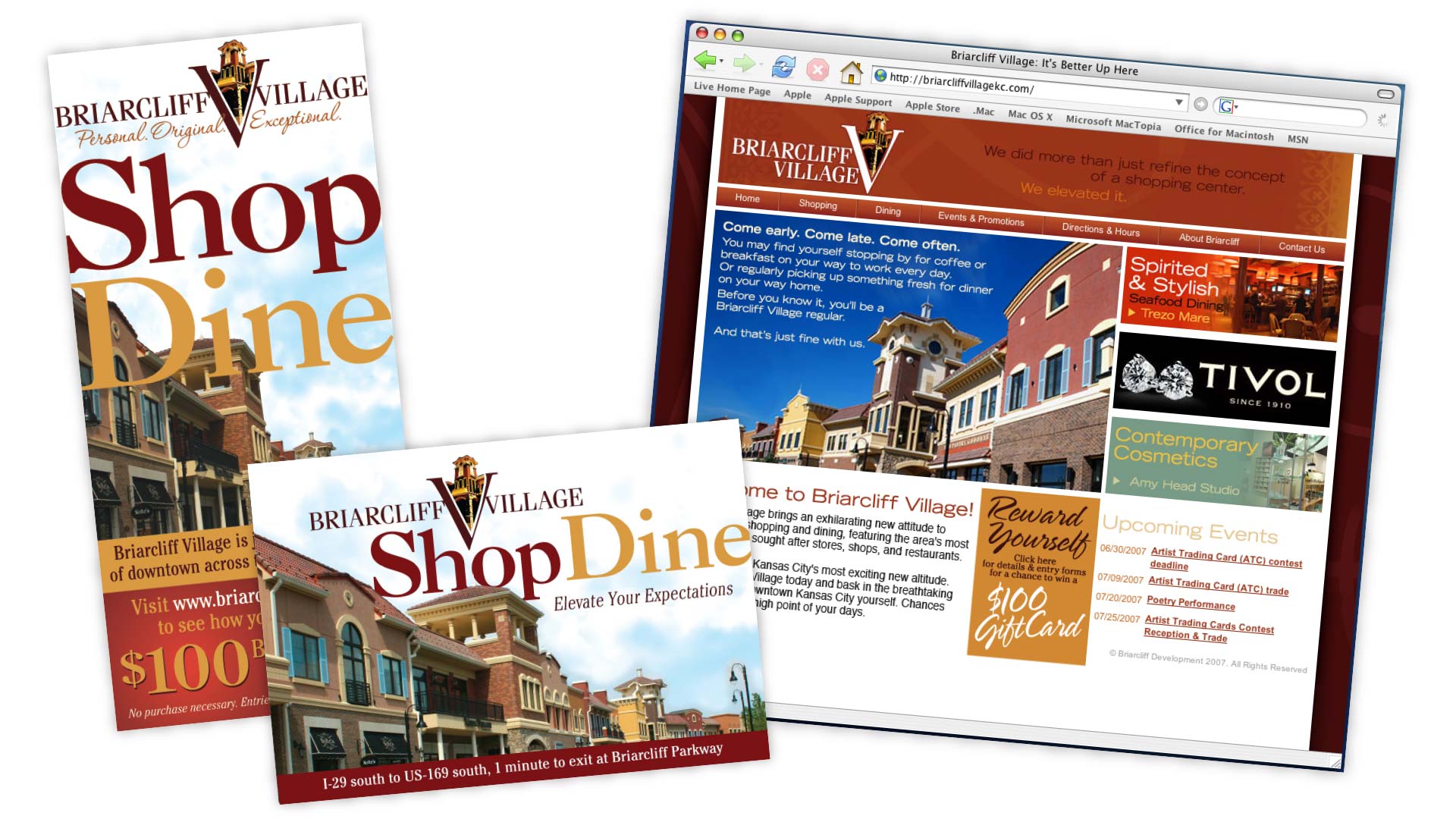 Marketing Campaign
Briarcliff Village, a new, mixed-use development providing shopping, restaurants, and other services to the surrounding community struggled to obtain foot traffic upon opening.
Lundmark developed a marketing campaign that positioned the development as a unique shopping and dining experience through a strategy that included outdoor, print, digital and event marketing. Part of this strategy included refining the Briarcliff brand by making enhancements to their logo.
Restaurants and retailers saw an immediate increase in foot traffic and sales during the marketing campaign.