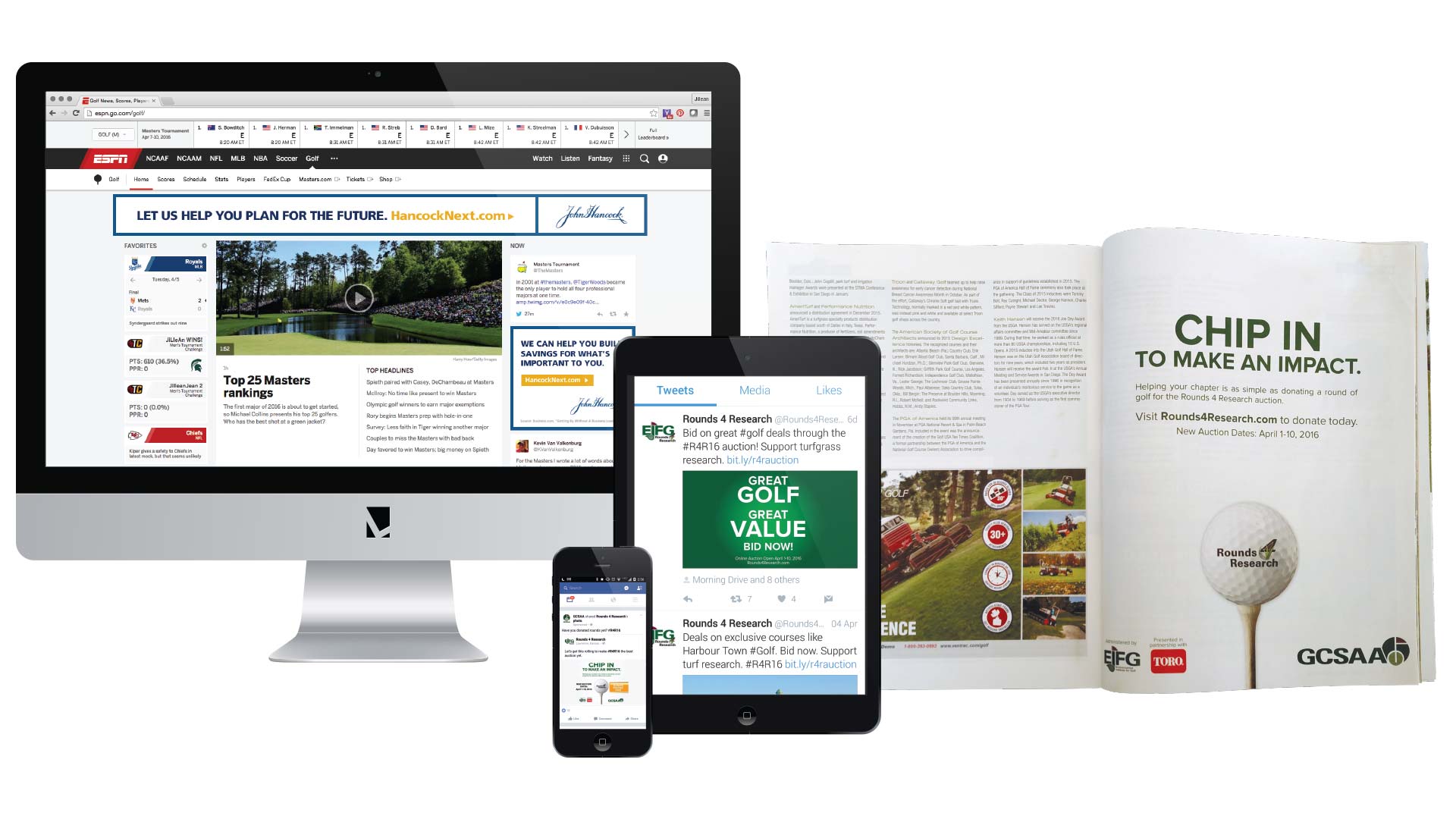 Fundraising Program
Rounds 4 Research is a fundraising program designed to  address a critical shortage in turfgrass research funding by auctioning donated rounds of golf online. In the past few years, interest and participation in the auction has been stagnant. Lundmark's challenge was two-fold. First, to increase the number of courses donating rounds of golf to the auction. Second, to increase awareness and interest in the auction, resulting in more money raised to fund turf research.
Lundmark developed a fundraising program strategy to address both objectives – increased donations and higher auction proceeds. First, a print and e-mail campaign that reached out to owners and general managers to donate rounds of golf to the cause. Second, a digital campaign to drive awareness of the auction, reaching out among several platforms: desktop/mobile advertising, e-mail marketing and sponsored Facebook posts.
The fundraising program was successful with both targets. Rounds 4 Research received over 800 donated rounds of golf, a 15% increase from the previous year. The campaign also generated new awareness and interest in the auction. In addition to a spike in new auction registers, the auction received a 46% increase in donation proceeds from the previous year.