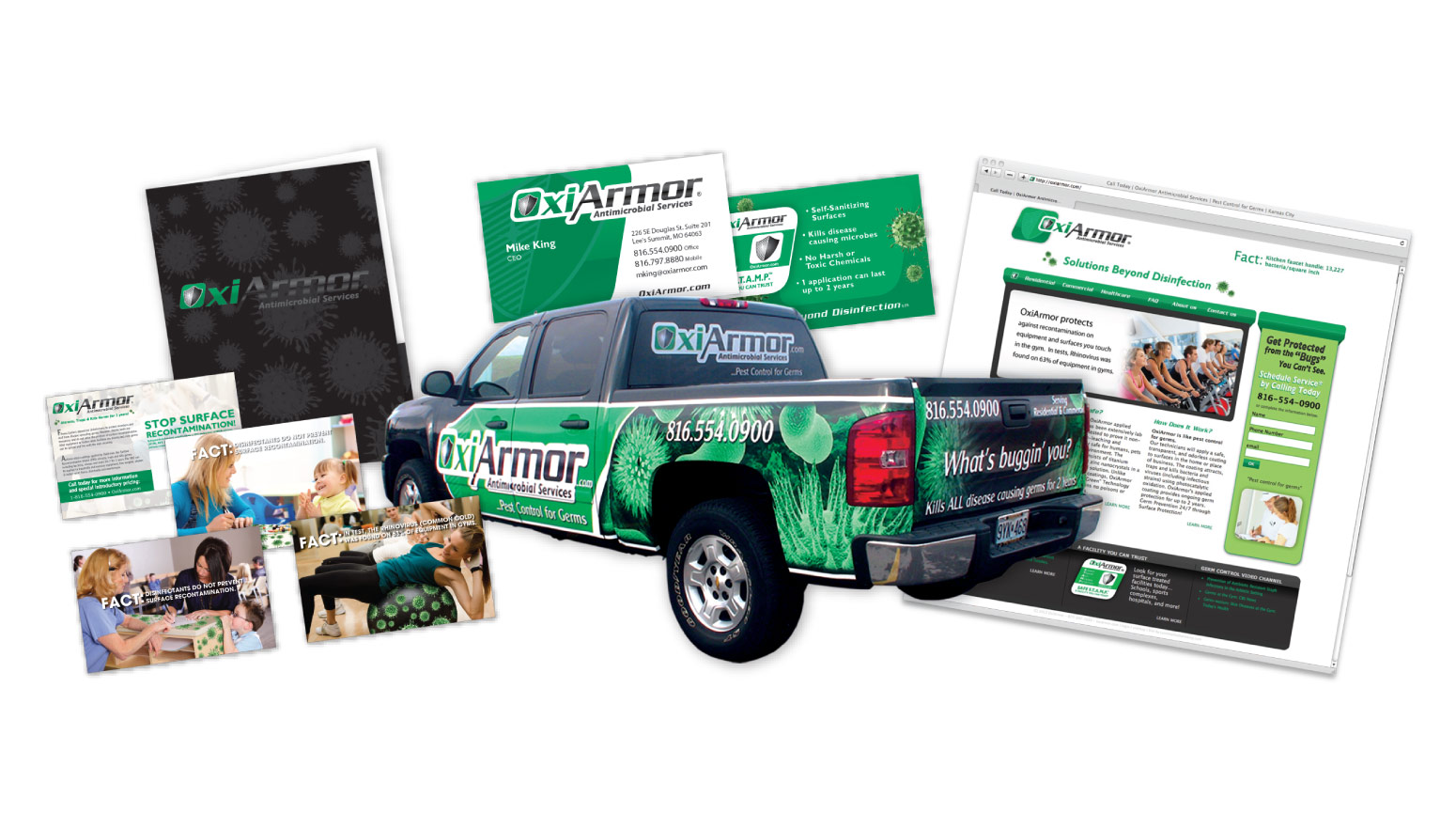 Brand Strategy & Advertising
OxiArmor was a relatively new company and needed assistance in building a brand identity. The antimicrobial solution was unique and required educating their target audience on the need for such a product.
Lundmark created an intriguing brand identity with bold green germ-like colors and the tagline of "What's buggin' you?" The brand identity was integrated across all brand collateral, vehicle wraps, and a new website.
The campaign generated inquiries about the new product that exceeded expectations and allowed OxiArmor to grow their business and expand into other markets.