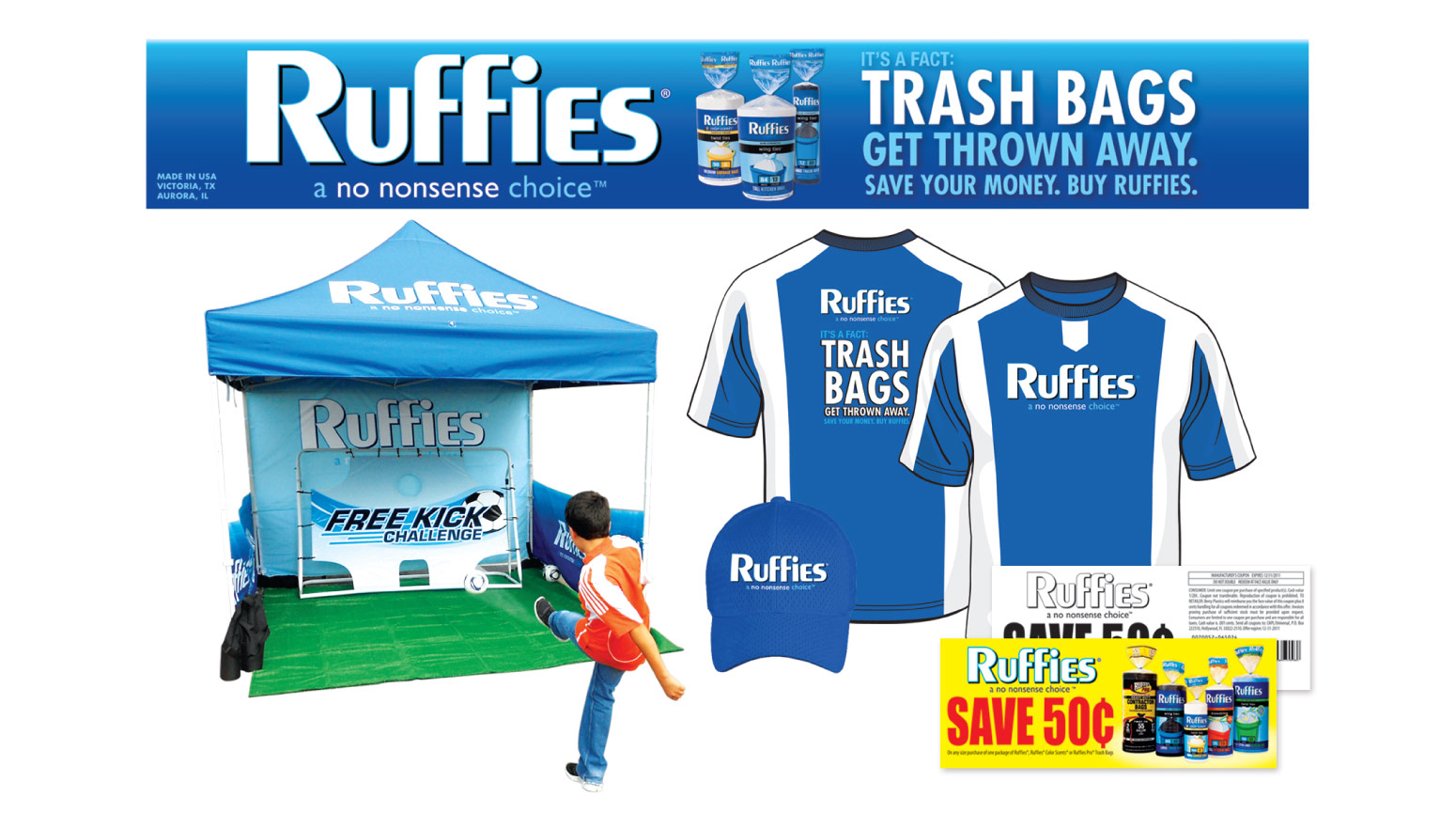 Event Marketing & Brand Strategy
The Challenge
Ruffies trash bags were getting lost in the marketplace due to an abundance of competition and variety of trash bag features offered to consumers. Lundmark was engaged to develop a brand strategy to increase awareness and drive sales in key markets.
The Solution
Lundmark recommended embracing the no frills, value proposition of the Ruffies product line. The campaign conveyed obvious statements that resonated with the consumer, such as "Trash bags get thrown away. Save Your Money. Buy Ruffies." This messaging was incorporated into sponsorships with Major League Soccer teams in key markets via event marketing and sampling programs.
The Result
The campaign resonated with consumers and resulted in a 40% increase in sales in each of the executed markets.