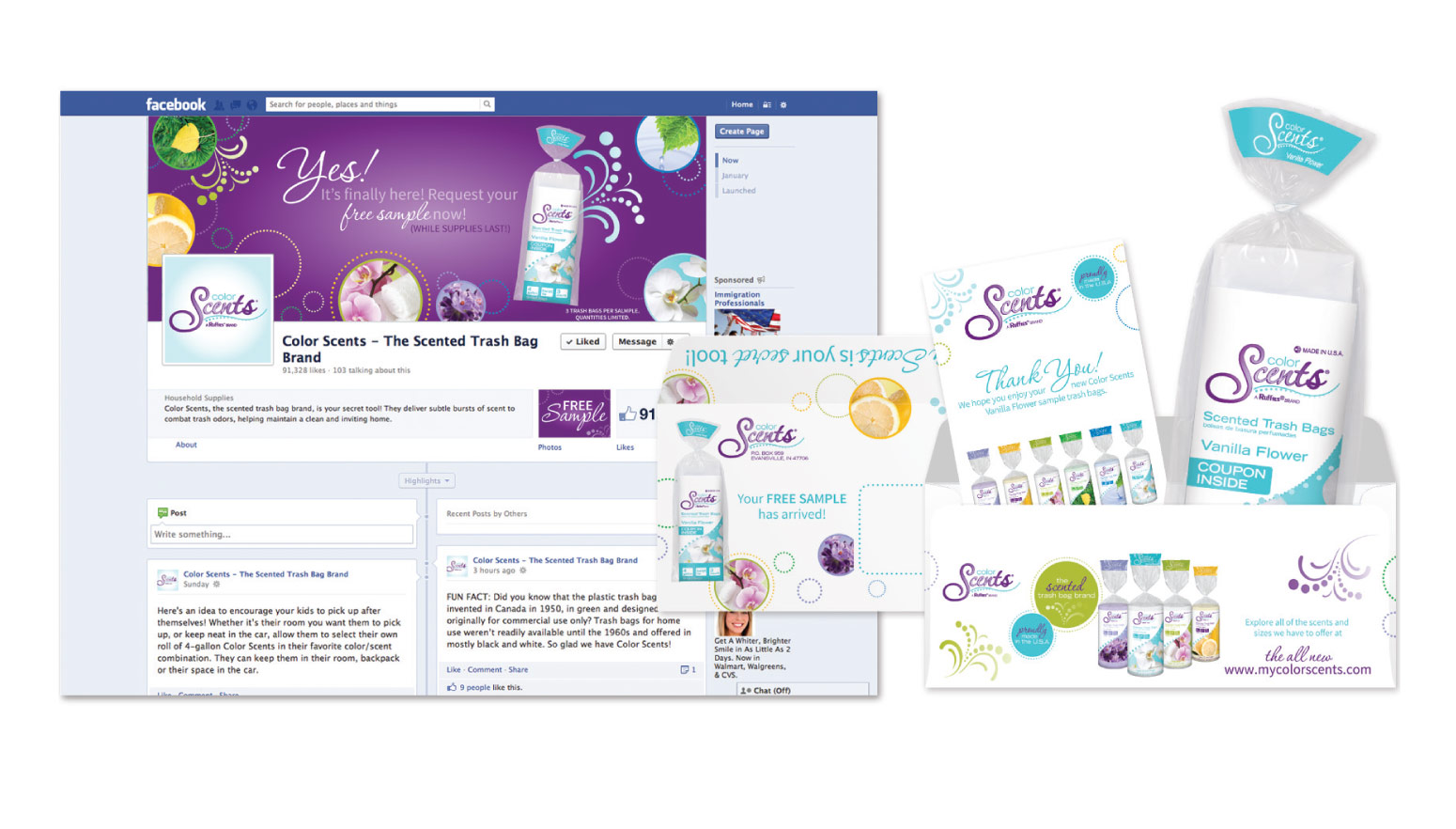 Social Media & Facebook Launch
Color Scents, a value-based product line of Ruffies, challenged Lundmark to create a stronger connection with their target audience.
Lundmark utilized social media to reach Color Scents' target audience, drive sales and create a loyal following. An acquisition campaign to drive page "likes" was executed and a free sample promotion got the product in the hands of new customers.
Color Scents acquired more than 150,000 fans within the first few weeks of the Facebook launch and continues to have a loyal following with strong brand engagement.