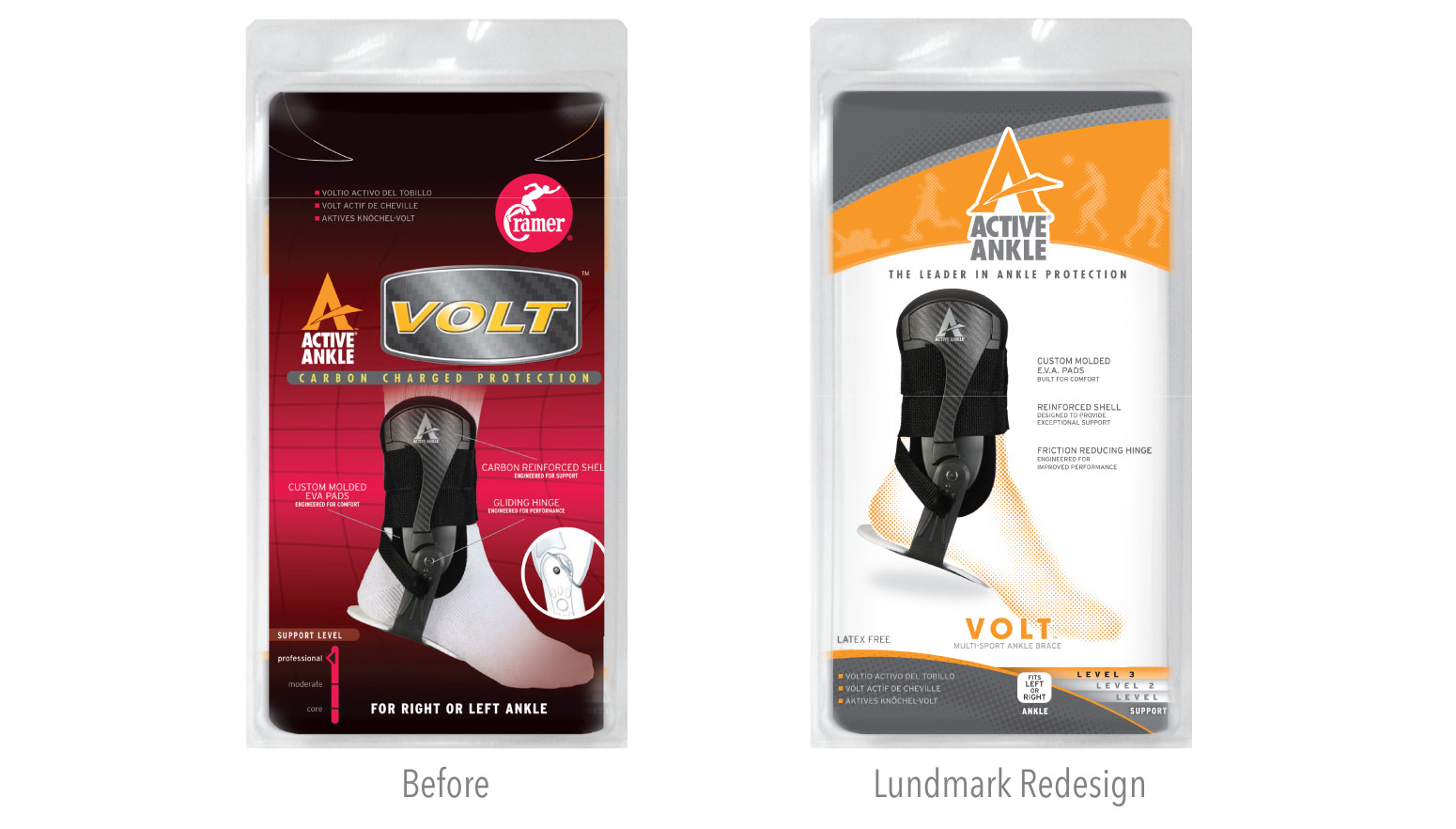 Packaging Redesign
Facing shrinking retail space and demanding SKU consolidation from large retailers, Cramer Sports Medicine asked Lundmark to redesign the packaging for the Active Ankle product line to elevate the brand as a leader in the category.
Lundmark studied the retail environment and analyzed competition. After concluding the category often gets placed in dark corners of stores, the packaging was redesigned with a cleaner, brighter look and simplified for easier shopabilty.
Within six months of being on the market, Sales of Active Ankle products increased by double digits.