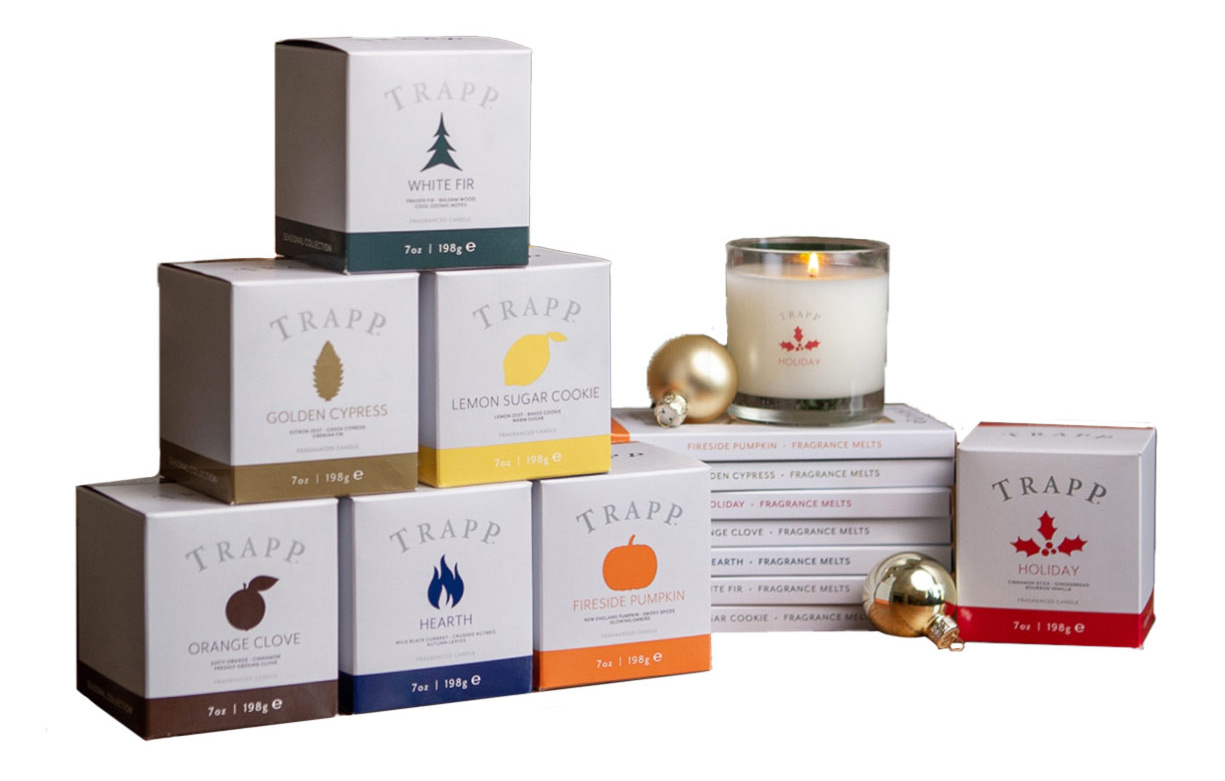 Package Design Refresh
Known for quality, Trapp guarantees that every product will fill a room with fragrance within minutes. Trapp's line of seasonal scented candles, released each holiday season, was in need of a packaging design refresh. With seven seasonal scents, the new packaging design had to showcase the individual fragrance and family with the entire seasonal line.
Knowing the retail industry is saturated with candles during the holidays, Lundmark analyzed local and national competitors prior to redesigning the seasonal line. It was determined that consumers needed to quickly identify the fragrance and connect it with the Trapp brand. By highlighting the scent with graphical icons over a simple, minimalist background, both the scent and iconic Trapp brand became the focus of the packaging design.
The refreshed packaging design allowed each candle to shine individually or together as a group. The first year the new design hit the shelves, candles flew off the shelves and sales increased by 8% during the holiday season.