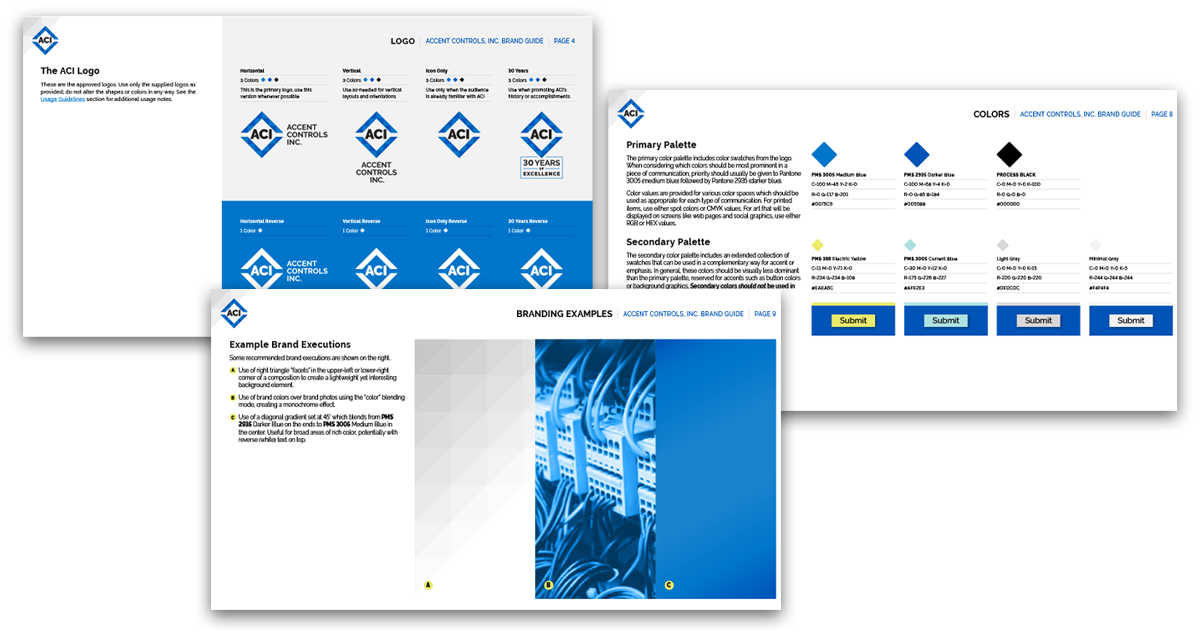 Brand Development
Accent Controls, Inc. (ACI) has been at the forefront of engineering and government services since 1994. Lundmark was engaged by ACI to evaluate and enhance their brand positioning. Upon review of the current website and marketing materials, it was clear there were branding inconsistencies. Lundmark was tasked with refreshing their logo and developing a comprehensive brand guide to strengthen ACI's presence in a highly competitive industry.
Lundmark conducted a review of ACI's values and assessed the industry landscape to develop a strategic plan that would position ACI for long-term success. A new logo was developed that conveys ACI's professionalism and extensive experience, while retaining key visual elements that reflect its rich history. Additionally, an anniversary logo was created to commemorate ACI's remarkable achievements and history.
With collaboration and quality paramount in their approach, the ACI diamond is a visual representation of a commitment to excellence. Recently, the organization introduced its new logo through updated business cards and stationery, and a comprehensive brand guide will be instrumental in maintaining brand consistency moving forward.