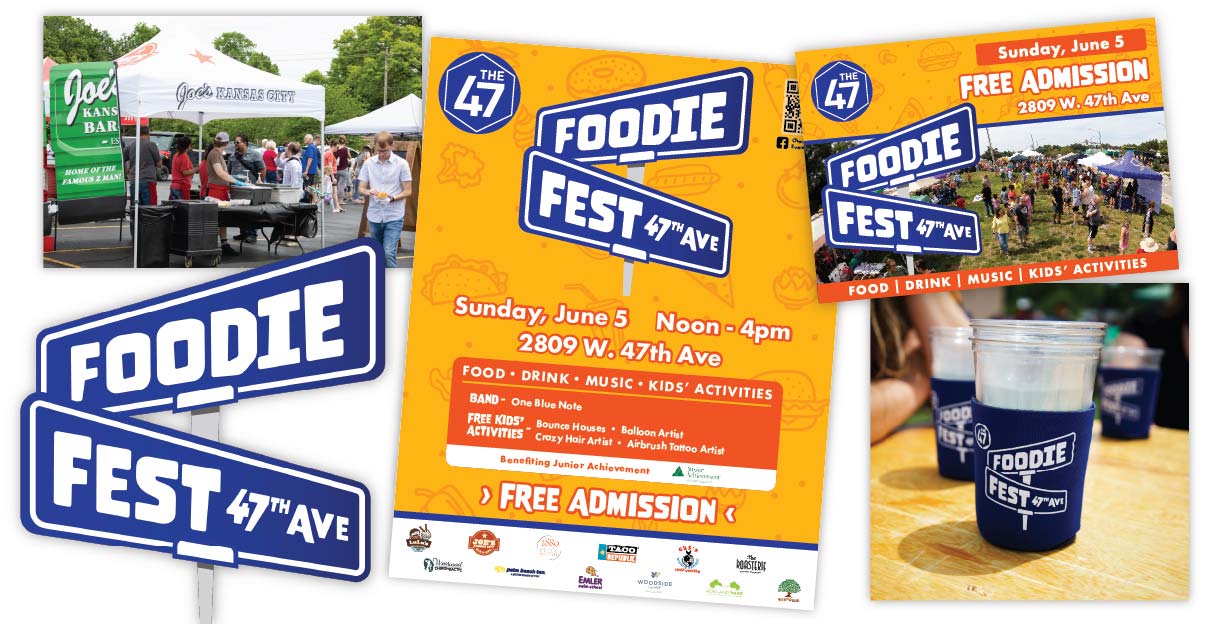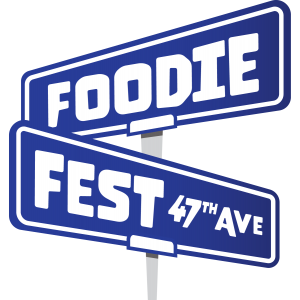 Event Marketing
'The 47' is the branded district of businesses and municipalities that makeup the 47th and Mission Road corridor, including Westwood, Roeland Park and Wyandotte County. 'The 47' brand was initially launched at a collaborative event, Foodie Fest, first held in 2019. Due to pandemic concerns, the event and the subsequent rollout of 'The 47' brand was put on pause until 2022. Lundmark Advertising was tasked in elevating the branding and marketing of the event in order to reestablish 'The 47' brand and raise awareness of the event to nearby neighborhoods.
'The 47' already had an existing logo, but the Foodie Fest event did not have any established branding. Lundmark created a logo for the event that incorporated the existing 'The 47' logo, as well as creating a sense of fun and evoking the desired neighborhood vibe. Lundmark then created various pieces of promotional collateral for the municipalities and businesses to share with residents: social media graphics, postcards, flyers, and large on-site banners. Lundmark also designed merchandise (can coozies, stickers) to be given out at the event.
The event exceeded expectations in terms of crowd and overall neighborhood response. The members of 'The 47' commission were thrilled with the promotional collateral and participation that Lundmark had in the event. There are plans to build on the success of the annual event, and possibly add additional events throughout the year using this model. Lundmark plans to stay involved and assist in building and promoting 'The 47' brand as the district evolves and grows its presence.