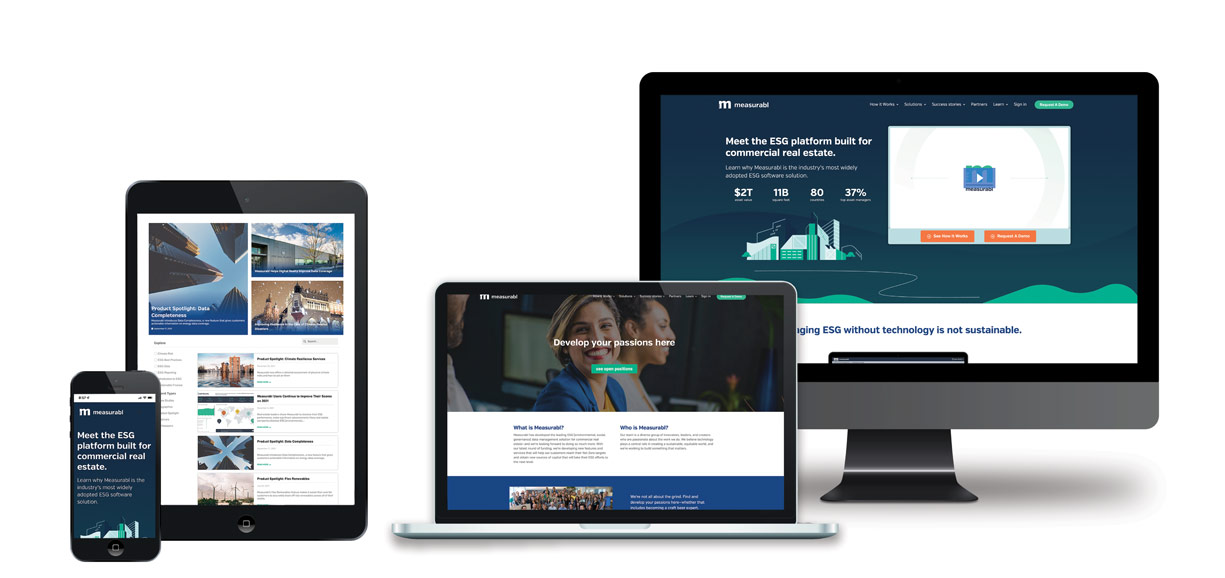 Website Redesign
Measurabl is the leading ESG (environmental, social, governance) data management solution for commercial real estate owners. Measurabl challenged Lundmark to redesign their website to improve user experience, provide a clearer picture of their services, and the benefits from their solutions.
Lundmark analyzed the current Measurabl website, plans for future growth, and recently updated brand guidelines and made recommendations on modifications to the site. First, a homepage redesign was executed to incorporate new messaging, images, and videos that educate the target audience on their solutions. Next, case studies were featured to highlight real-world examples of solutions in action. Finally, their Resources section was modified to include category and topic filters to improve the user experience and enhance website engagement.
The Measurabl team received positive feedback from employees and clients regarding the updates made to the homepage. Improved website analytics demonstrated an increase in user engagement. Additional sections of the site, such as Careers, are continuing to be enhanced to achieve company objectives.