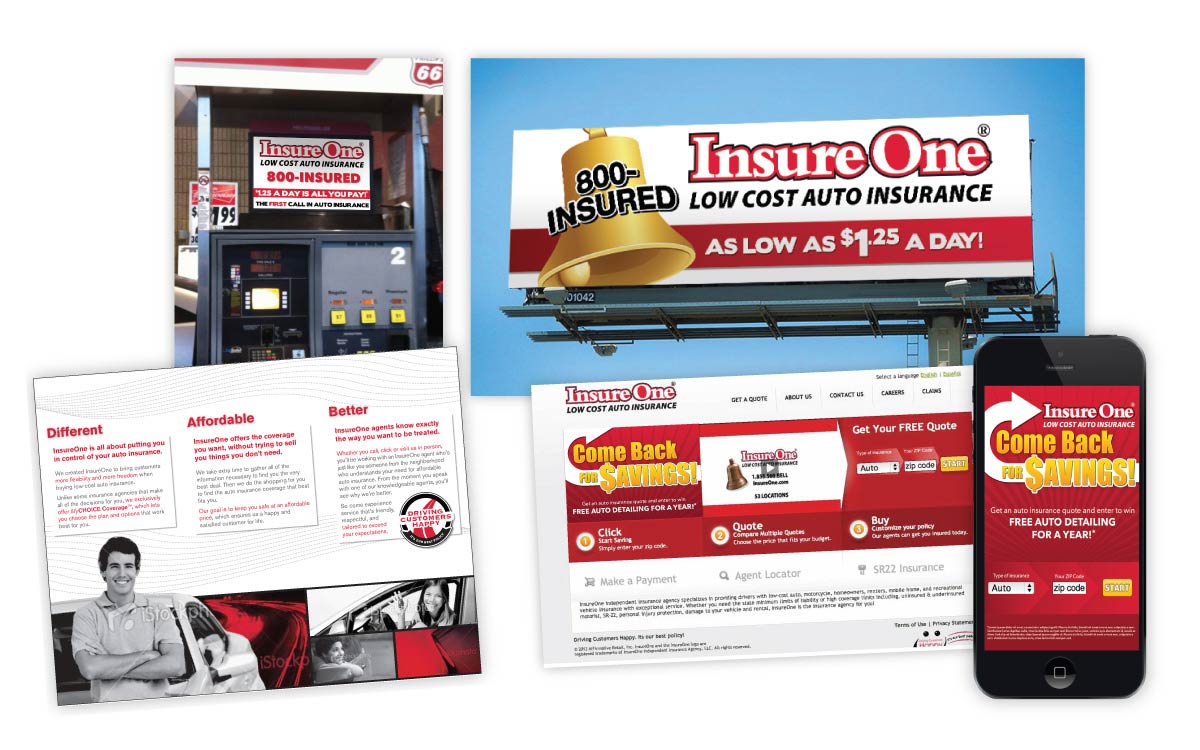 Advertising Campaign
The Challenge
InsureOne was looking to generate inquiries and increase sales by targeting three specific consumer segments within the Chicago area: 1) current customers 2) lapsed customers that had been inactive for four or more months, and 3) new customers unaware of InsureOne's services. Lundmark was tasked to develop the strategy and creative for the campaign.
The Solution
Lundmark reviewed previous campaign collateral and analyzed the competition in the Chicago area. To target existing and lapsed customers, a text messaging promotional strategy to drive quote requests was developed. Eye-catching outdoor billboards, direct mail and digital ads were created to target new customers.
The Result
The campaign was well received among staff and consumers alike. InsureOne saw an immediate increase in both inquiries and policy sales for the duration of the campaign.