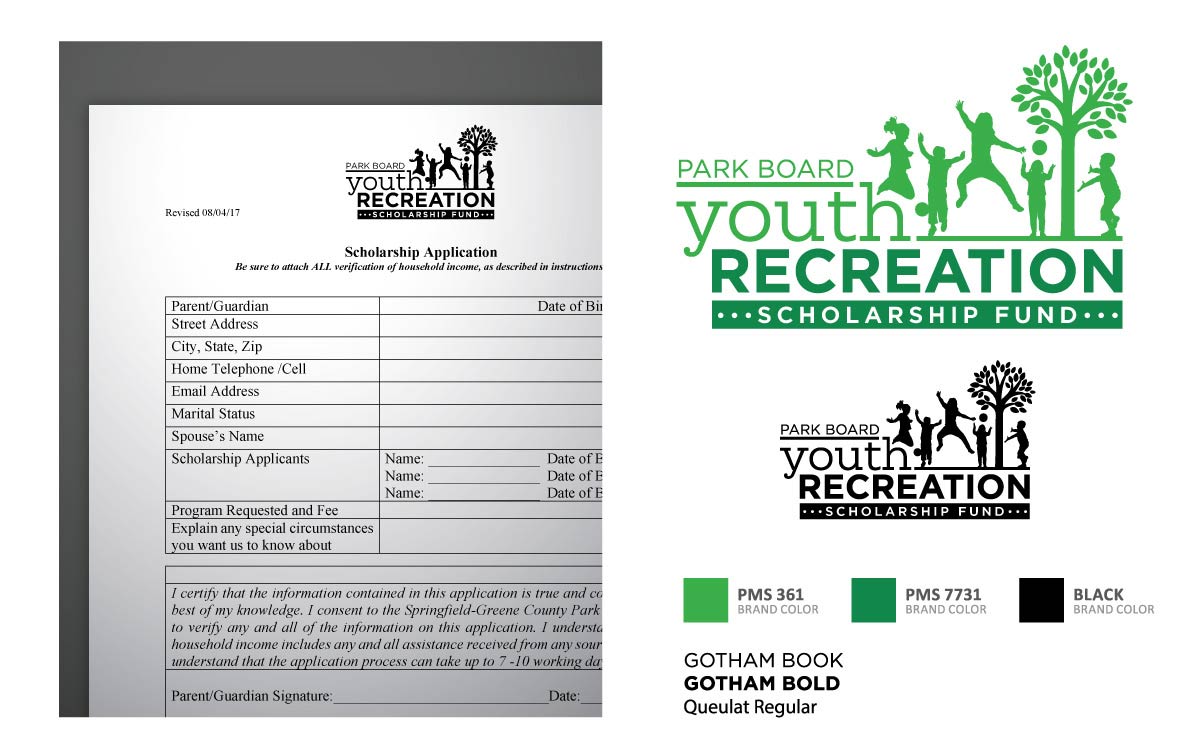 Brand Identity
The Challenge
The Springfield-Greene County Park Board was looking to raise awareness of it's Scholarship Fund, a fee assistance program for low-income youth in the area. The program helps to offset the cost of participating in recreational programming offered by the Park Board, but was severely underfunded each year. The Park Board engaged Lundmark to create a new brand identity, inclusive of name, logo, and brand colors.
The Solution
The logo drew from the color palette of the existing Springfield-Greene County Park Board identity and featured children participating in youthful, lively activities. Research showed that the organization name "Park Board" resonated better with Springfield residents (the official website is ParkBoard.org) than the full name, and therefore was selected to be integrated into the design. The inclusion of a tree represented the vast amount of park space under control of the Park Board, and allowed the brand to stay within a similar theme/family to the official organization logo.
The Result
Staff was thrilled with the process that we embarked upon as well as the final design. They are excited to launch the new brand in 2018.