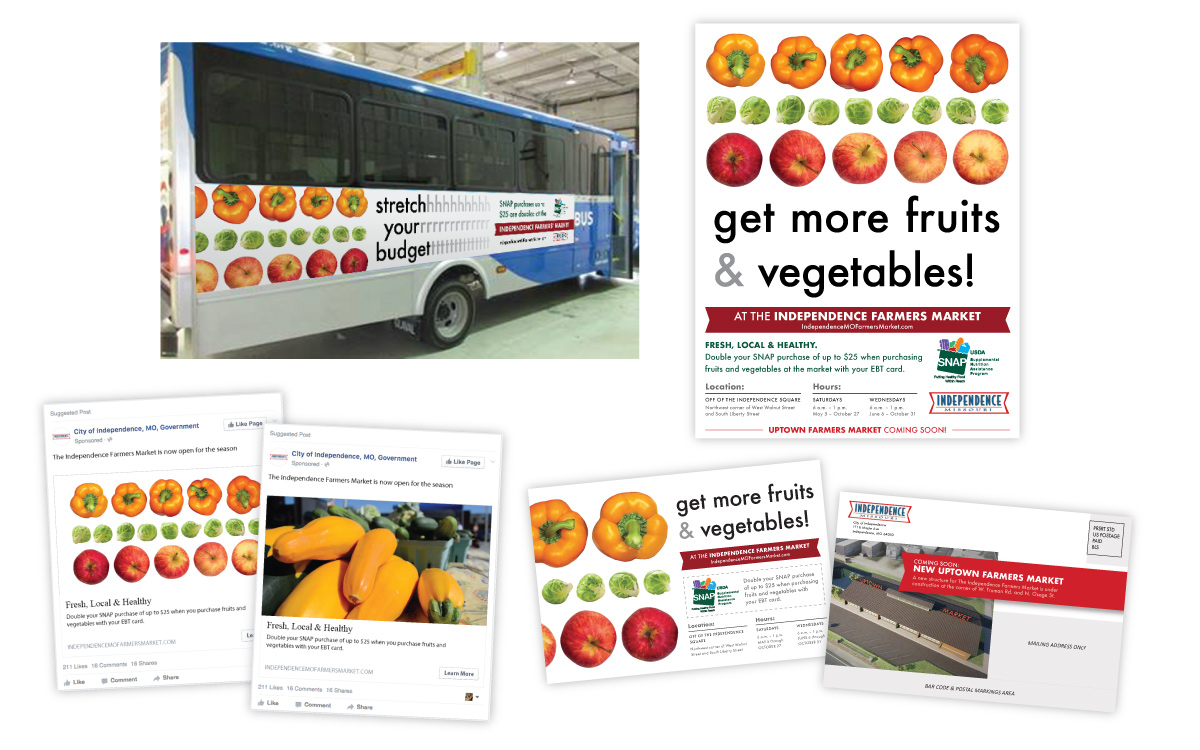 Marketing Campaign
The Challenge
The City of Independence runs a bi-weekly Farmers Market where Supplemental Nutrition Assistance Program (SNAP) participants can double-up their food stamps with fresh, healthy produce for their families. The awareness of the program amongst the target audience was fairly low, and Lundmark was engaged to develop the strategy, media plan and creative for the program.
The Solution
Lundmark conducted research to determine the demographics, geography and preferred media consumption of the target audience. Upon evaluation of the research conducted, we collaborated with the client to create the media strategy that would effectively reach the target audience. Ultimately, we felt that two points would resonate with the consumer: 1) saving money and 2) quality/freshness of produce.
The Result
The themes of "Stretch your budget" and "Get more fruits and vegetables" were integrated into the variety of materials executed throughout the campaign. The campaign launched in May 2018 and a 20% growth is projected in the number of SNAP dollars being redeemed at the Farmers Market due to the advertising efforts.