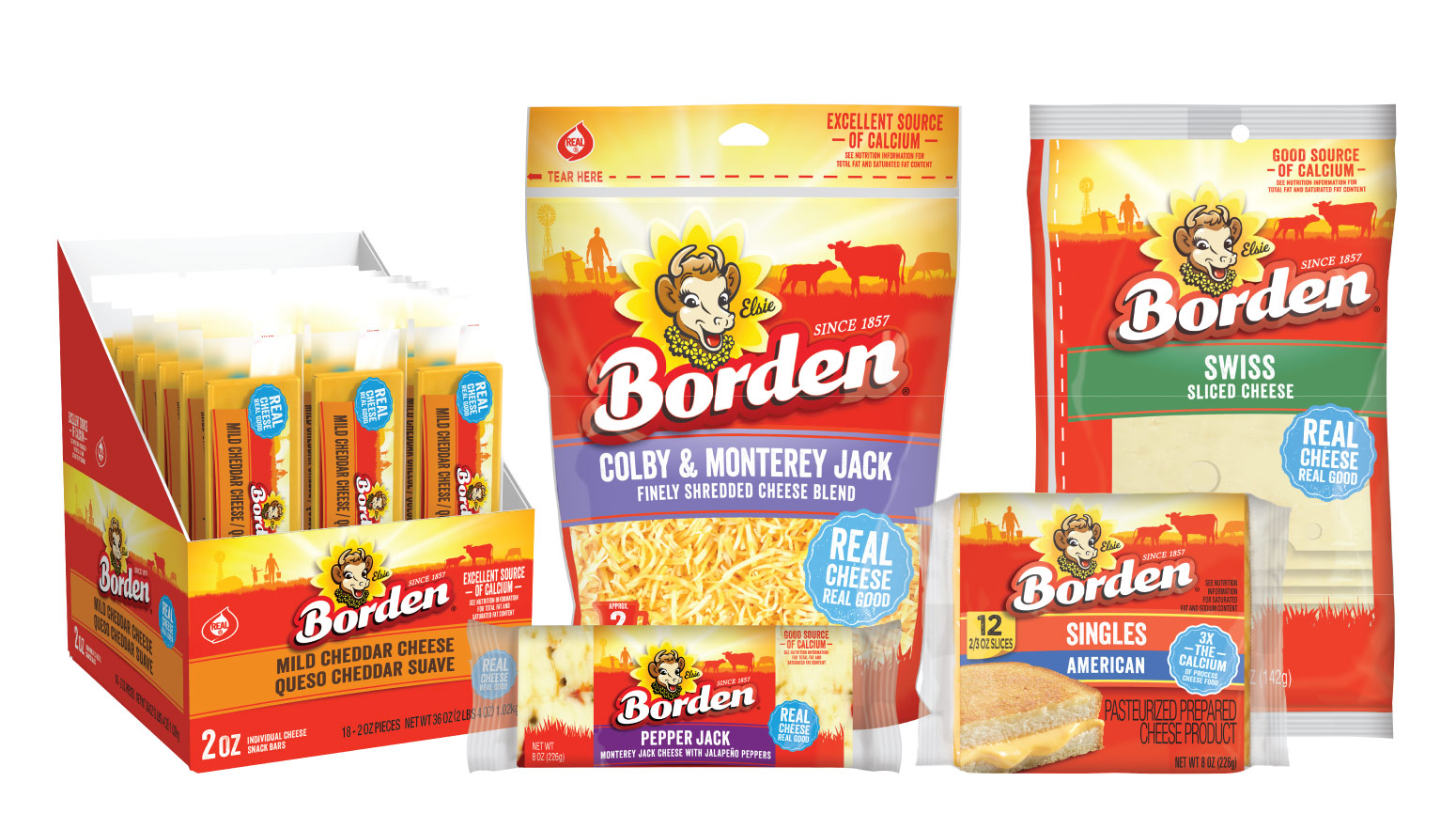 Brand Transition & Package Updates
Borden redesigned their brand packaging and logo which required needing to update more than 300 package SKUs. At the time, packaging updates were handled by multiple sources, which led to frustrating inconsistencies and unpredictable expenses. Borden was looking for a more efficient process to increase profitability.
Lundmark created an organized and streamlined packaging development process that would save time, money, and provide brand consistency. The new brand identity was incorporated across all SKUs in record time. Brand standards were developed across all product types and sizes. Lastly, Lundmark worked with multiple printers to ensure consistent print results.
Borden realized savings due to the efficient packaging redesign process that was implemented. The redesigned packages received positive feedback from Borden management and consumers.