How to Increase and Maximize Consumer Touchpoints
Every marketer and business owner knows there is no one-size-fits-all approach to connecting with potential customers. The act of turning a casual shopper into a loyal consumer does not happen by accident, but instead is the result of attention, adaptation, persistence, and engagement. As you read below, we will guide you through the typical customer journey and offer examples of Lundmark's work to help our clients increase and maximize their consumer touchpoints.
But at the root of all of this – what is a touchpoint? It is an engaging interaction which occurs along the customer's journey from Awareness to Advocacy, influencing their perceptions and decisions. The goal of any successful business isn't to just make a one-time sale, but to build a prospect into a loyal customer – and touchpoints are how a business does it.
It is important to note that while all interactions between a business and consumer may be considered a touchpoint, not all touchpoints are of equal value to a business. Knowing which ones to focus on is important to maximize efficiency, resources, and opportunity.
Traditionally, there are three key phases in the Customer's Journey: Awareness, Consideration, and Purchase.
Awareness is the first stage a prospective customer goes through where they acknowledge they have a problem or need to fill. This is when the customer may look for general information about the problem and possible solutions to it. Any business needs to be able to make a potential customer aware of how their products or services can fulfill a need.
One example of a touchpoint within the Awareness stage is direct mail, such as the creative campaign Lundmark designed for Equity Bank. The aim was to increase brand awareness among small business owners and facilitate a future conversation once the prospect was ready to move forward. You can read more about how we lent a helping hand here.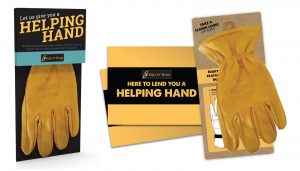 Another example of interaction within the Awareness phase is Event Marketing, such as the live events Lundmark produced and managed for Sport Shake, a product of Dairy Farmers of America. Known for being a trusted protein shake for over 40 years, the client's goal was to increase retail distribution in select markets and awareness across a new, younger audience. Read on about how Lundmark and Sport Shake energized these markets.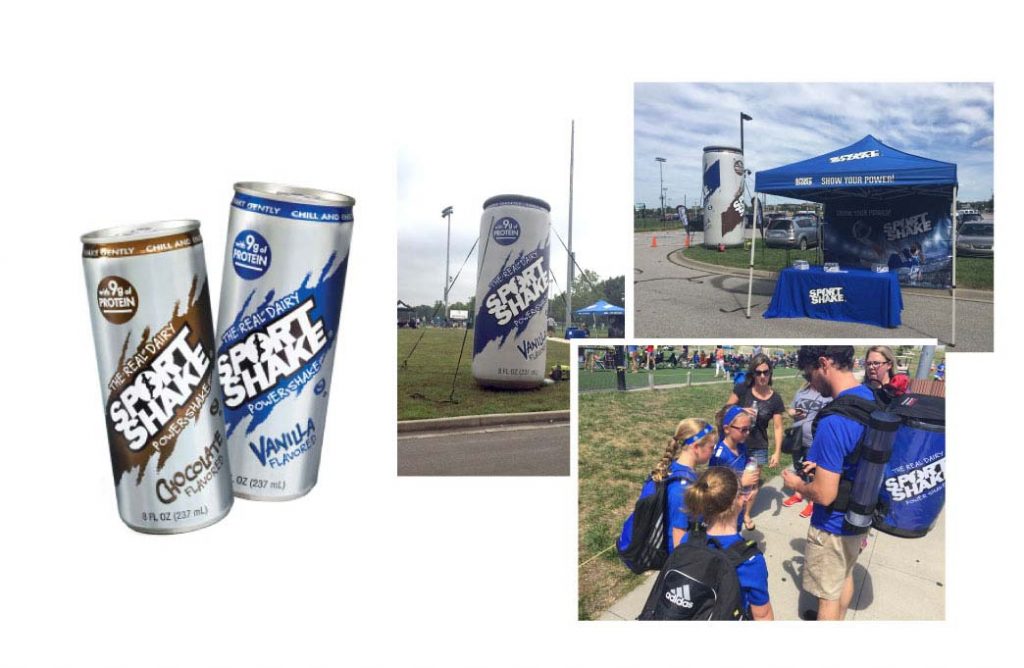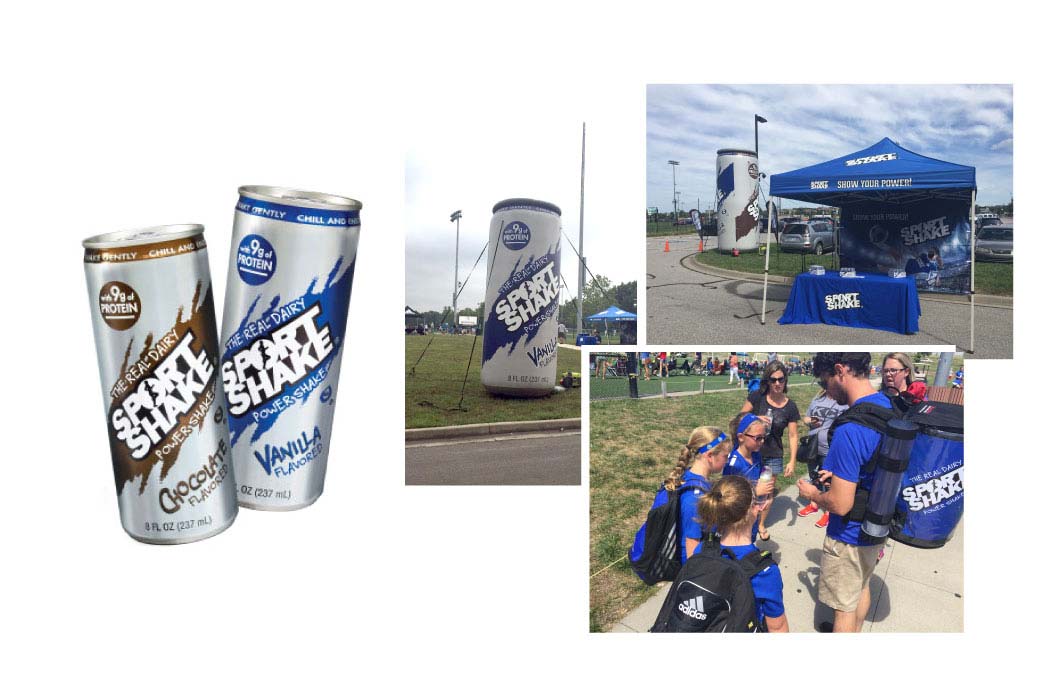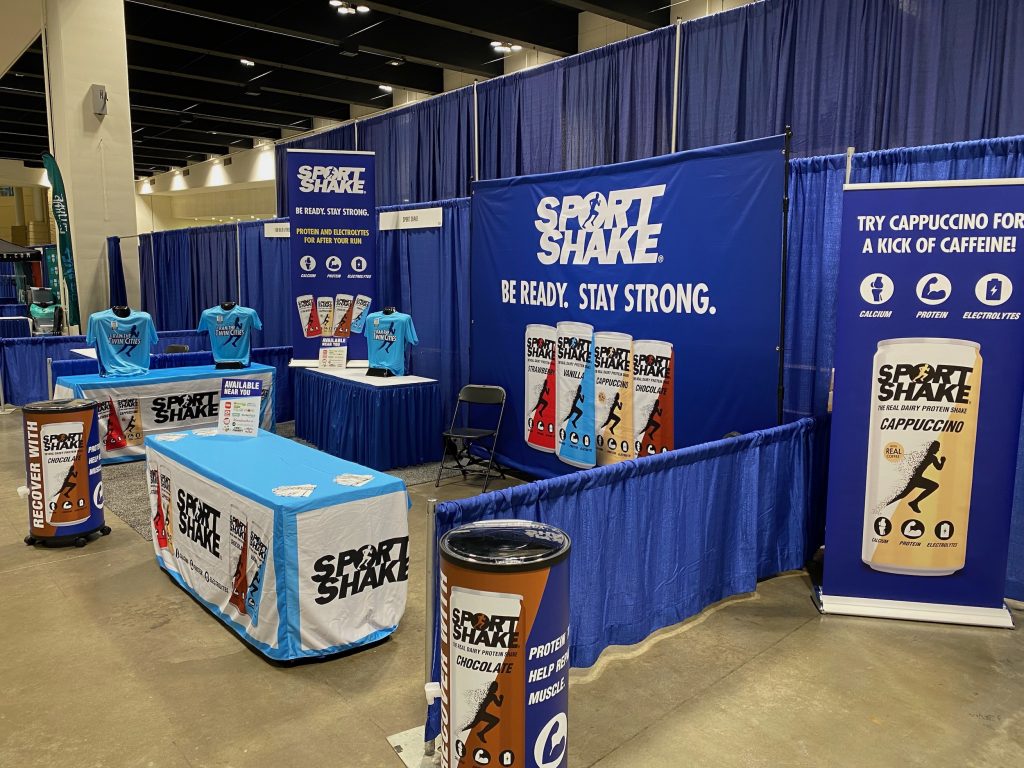 The consideration phase of the journey is when the customer has done initial research on solutions and are aware of some of their options. At this point, they may be undertaking more thorough research into their potential solutions. It is critical for a business to put their best foot forward in this phase, offering the information and service a potential customer may be searching for, while also differentiating themselves from the competition.
Some touchpoints to consider when targeting potential customers in this phase are social media ads, blog posts, direct email campaigns and product demos.
One instance of Lundmark's work to target customers in this phase was with the destination marketing organization of Santa Clarita, CA. By using pixel retargeting, interstitial ads, digital display and paid social media advertising, Lundmark was able to deliver ads to those in the region who were interested in traveling or who had interests in activities that Visit Santa Clarita was known for. The results were almost as beautiful as the landscapes. Read more about it here.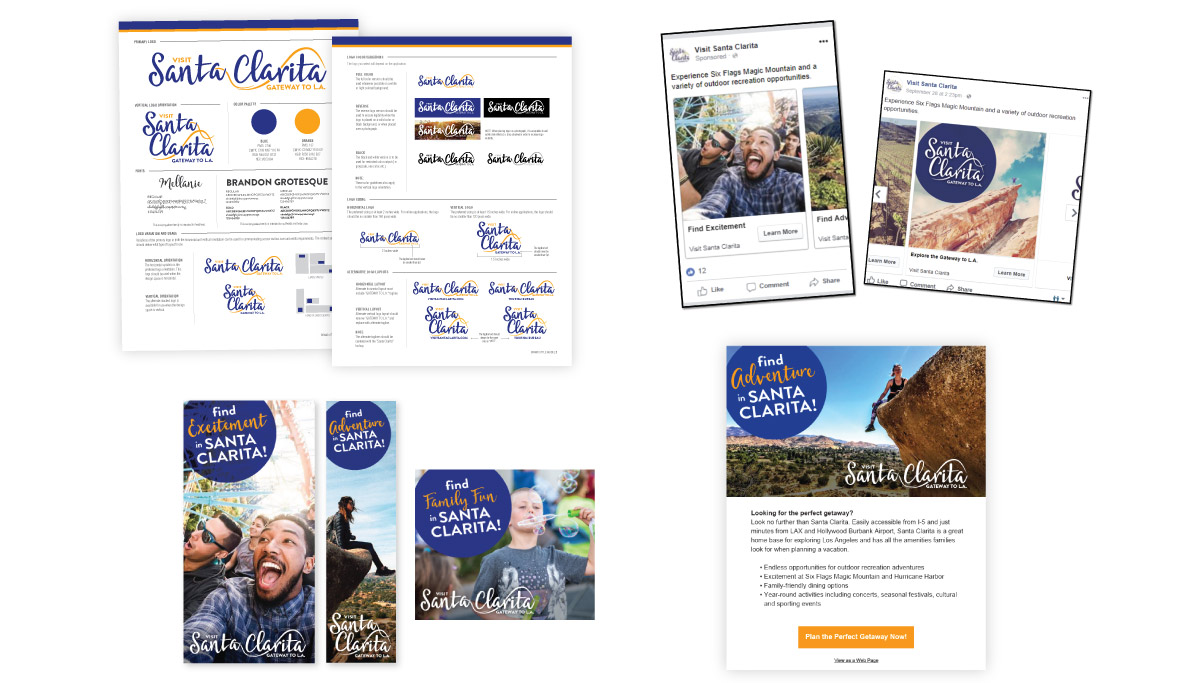 Another instance of helping clients set themselves apart was with Garden Weasel, the lawn care tool company. There were several instances in which Garden Weasel enlisted Lundmark's marketing expertise to stand out in a crowded field. Lundmark worked to develop a sizzle video to introduce the brand to a national retailer, as well as a test product launch strategy that used digital and in-store tactics to capture potential customers' attention. Dig into the details of that campaign here.
By now, the potential buyer has done the research and has decided on what path they are taking to solve their problem. This is where it is imperative that any business makes it as easy as possible to purchase their offerings. This requires a responsive and approachable website, availability on ecommerce sites, or an attractive shelf presence in a store. Lundmark's work in branding and packaging has helped numerous clients boost their physical presence in stores.
For instance, Casey's General Stores made the decision to create an in-house snack brand for their convenience stores. Lundmark worked closely with them to create the name and design for a new ice cream line, Happyness by the Pint, which launched to scoopfuls of praise. Find out more about this pint-sized project here.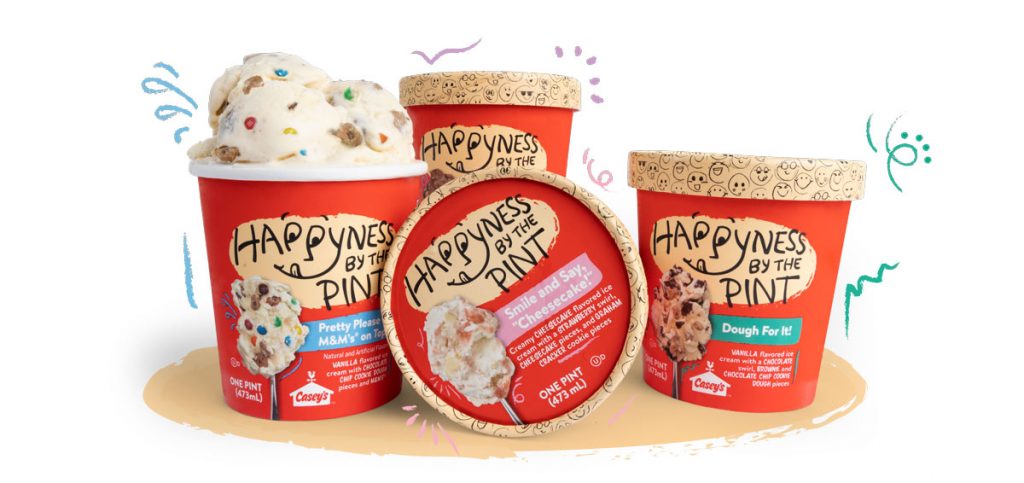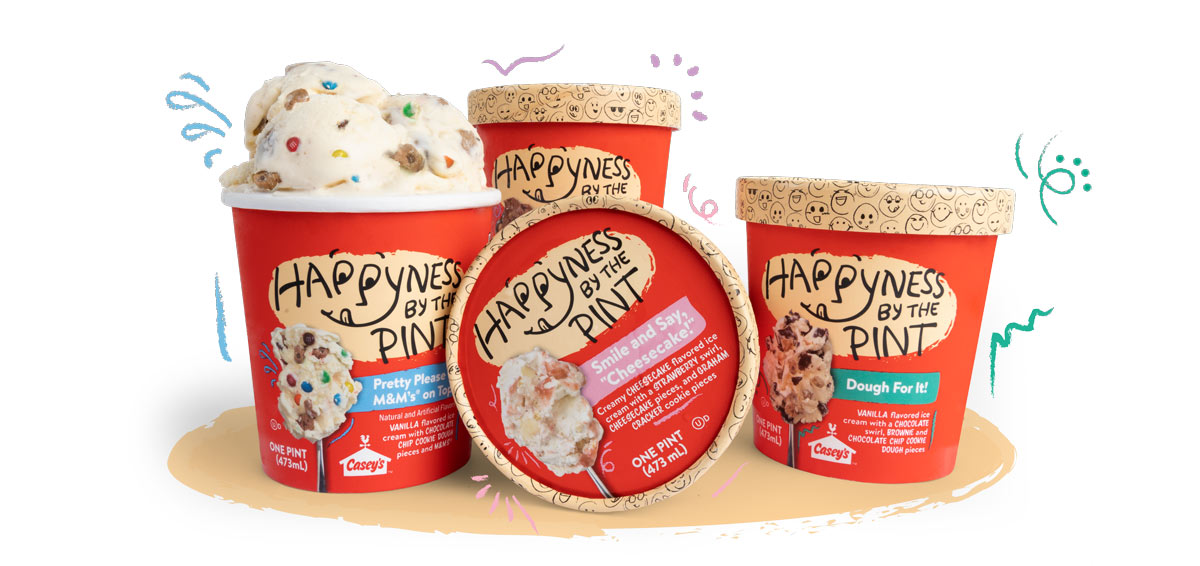 However, of course not all purchasing decisions are made in a physical store. For a time, Sport Shake was only available to purchase in-store in select states. Lundmark worked to build out an ecommerce platform within their website and advertise the online store to potential customers. Check out their online store here.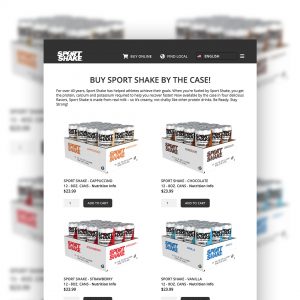 Another example of ecommerce is Meat Mitch BBQ. When they came to Lundmark, their website was difficult to navigate and wasn't working with their plans for growth and expansion. Lundmark redesigned the entire website, adding in better ecommerce functionality, location services and more. Read up on the saucy site here.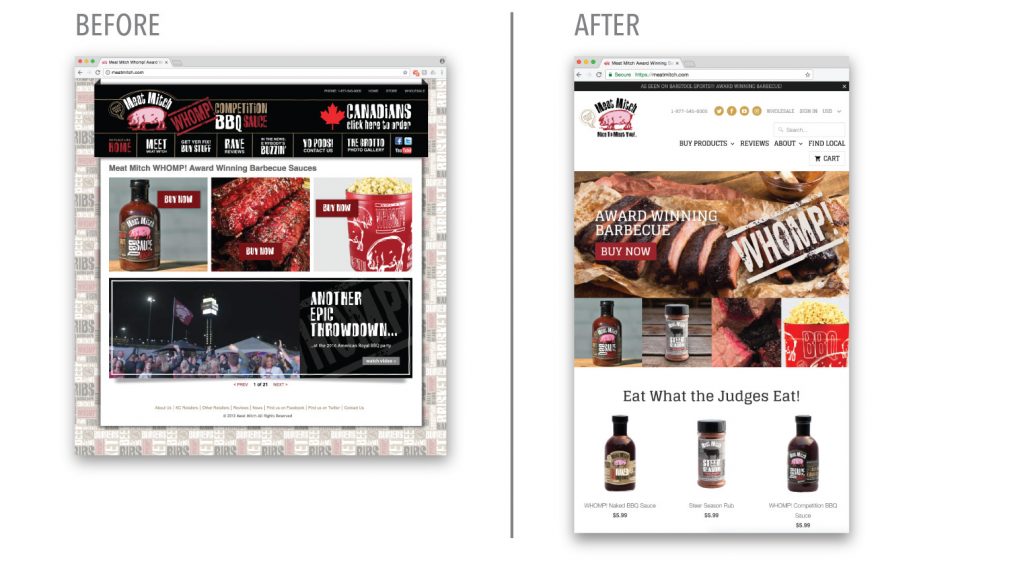 Of course, the business/customer relationship doesn't end with one purchase. There are continued communications and interactions that help to turn that one-time customer into an advocate for your business. Loyalty programs, social media, promotions and e-blasts are all examples of ways to engage with consumers in the Retention and Advocacy phases of the customer's journey.
Discover other unique campaigns Lundmark has designed and executed for clients, and then reach out and see what we can do to help your business engage with your potential customers today.