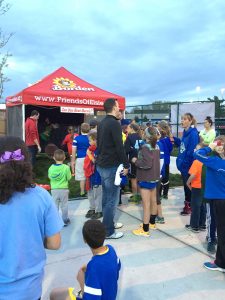 Last week, we talked about event marketing and why brands sometimes need to introduce event marketing into the mix in order to gain valuable exposure. It's something that can be beneficial for new brands trying to get their name out, as well as established brands that want to re-engage with consumers.
This time, we will dive into the 'how' rather than the 'why' when it comes to making event marketing happen. Let's face it, these things take hours, even days of planning to execute successfully! So, what exactly does a brand need for a seamless event execution? Let's take a closer look:
Budget:
This is a big factor, mainly because your brand needs to know exactly how much can be allocated for event marketing on a yearly basis if this type of marketing is to become a recurring expense. According to a 2012 IDC Tech Marketing Benchmarks Study (Marketo), event marketing averages about 20% of an entire marketing budget, which is pretty significant. Once a budget is established, planning specifics (aka, the fun part) can commence!
Venue/Event Contact:
Reaching out to your selected venue's events coordinator is one very important step in establishing deadlines, payment, as well as securing any necessary permits for setting up at the event. Make sure you are reaching out to the right people as far in advance as possible in order to secure the spot you want and make sure you don't miss vendor deadlines. Lastly, make sure the dimensions of your acquired booth space will be compatible with the size and type of equipment you plan to use.
Staff:
Also known as brand ambassadors, these folks play a vital role in getting your brand's message across. Some companies use event staffing agencies to locate bright, enthusiastic brand promoters, taking that task off your plate. If it isn't in the budget to pay for hired promotional staff, sometimes a few willing volunteers from your company may provide a good alternative. Plus, who better to get the word out than real, live employees?
Equipment:
An important component to an event presence for your brand is of course, the necessary tent or booth equipment and signage to get your brand noticed. If your company doesn't already have this type of equipment, there are several companies out there who specialize in event booth design. Lundmark in fact, designed a promotional tent for one of our clients, (Hot Dot) which is currently being used in Kick-It 3v3 youth soccer event marketing. Technology also plays in here, and is important for capturing consumer information. Tablet devices are a quick, portable way to keep track of contacts and data when you're running around talking to hundreds or thousands of event-goers. And don't forget the power cords!
Sampling/Giveaways:
Everyone loves free stuff, right? If your brand's goal is to get your product out into consumer hands, what better way than to hand out free product? Event booths that give away free product will likely garner more attention than those who don't. If your product is something too large or expensive to give away, free swag with your logo on it is the next best thing! Handy, everyday-use items that can be branded are your best bet, as they can be re-used and offer a way to give your brand some visibility. There are several companies out there that specialize in branded logo gear and some may even give large volume discounts!
Social Media:
Last week's blog talked about the importance of engagement and feedback in event marketing, and that all circles back to social media. The great thing about blasting your brand's presence at an event says that you want to engage and get to know your consumers. It shows the human side of your business and that you hope to grow your brand by connecting with current customers as well as new ones. Social media used in event marketing can also make the brand experience even more enriching by using special hashtags and Instagramming fan photos to get consumers involved. Make sure to have signage with your social media contact and special information visible as well! Anonymous surveys and online feedback forms can also be used as a way to qualify consumers for event prize drawings or for later follow-up.
There are of course, a few more logistical elements that factor into a successful event promotion, but these are the main points to consider. When you have great people who are raring to get your brand noticed, combined with dazzling signage and solid engagement tactics, you'll be ready to wow the crowd!