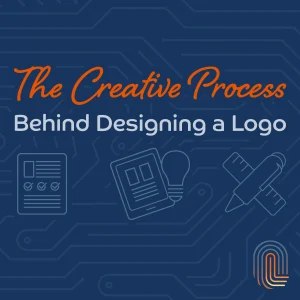 The Creative Process Behind Designing a Logo
A logo is one of the most important aspects of a brand. It helps customers identify you, connect with you, and distinguish you from competitors. When you work with Lundmark to design or refresh your brand's logo, we explain and communicate the best practices and creative processes we follow. We will also walk you through the key indicators to identify when your logo needs a refresh. Keep reading for more steps on the creative process behind designing a logo.
Best Practices for Creating a Logo
Before we get too far in the creative process, we consider the following questions to ensure we produce the best content for our clients.
Is it appropriate? A logo should be appropriate for the intended audience. It's important to consider what message you are trying to convey before diving into the creation process.
Is it balanced? When a logo is balanced, it means that it is aesthetically pleasing and harmonious. To create a balanced logo it is important to choose complementary colors, as well as a combination of different shapes. Remember, 60% of consumers avoid brands that have odd, unattractive, or unappealing logos, regardless if they received good reviews. (Source: Study Finds)
Is it simple? Simple logos are more memorable, which is one of the main reasons why it's a crucial aspect of your logo. A simple logo also offers versatility, clarity, and charm to your audience.
Is it scalable? It's important to make sure that your logo looks just as good on your website as it does on a billboard. Not only does design scalability matter, but so does color scalability as it's important to make sure the color works digitally and printed.
Our Creative Process For Designing a Logo 
After considering best practices, we then move on to the creative process. Our process can vary based on project requirements, but generally, we follow the steps detailed below.
Research & Stakeholder Engagement: The first step in our process is to meet with all stakeholders involved in the project to understand any pre-existing visions for the logo design, along with any color and font preferences. We also research the marketplace to ensure we are straying from common designs already used by competitors.
Creative Brief: Next, we develop a creative brief that includes the objective, target audience, key communication, colors, usage, and other creative direction. We include deadlines for deliverables to ensure the project stays on schedule.
Mood Board: Depending on the client, developing a mood board is sometimes necessary to decide the intended style, shape, weight, and color that will be included in the logo.
Concept Visualization: We typically create multiple logo options for the client to choose from as well as rationale and inspiration with each logo describing the color choice and design. We usually present the logos in both color and black/white and in vertical and horizontal orientations for comprehensive visualization.
Client Feedback & Refinement: After the client has given feedback on the logo options, we make the requested revisions. If the client is not confident in any of the initial logo options, our creative team will develop another round of options for review. Usually, 2-3 rounds of revisions are necessary, but that can vary from client to client.
Logo Finalization: Once the rounds are completed and the client has chosen a logo, we make any finishing touches that are needed.
Brand Guide: Our last step includes creating a comprehensive brand style guide that includes all logo orientations, color palettes, font typography, acceptable and unacceptable uses, and brand characteristics. We can also create brand stationery as a part of the brand rollout process for the client including letterhead, business cards, envelopes, and digital masthead design.
Lundmark recently utilized this creative process for the Springfield-Sangamon County Transportation Hub. We landed on a logo that positioned The Hub as a uniter, welcoming community members to connect with each other. The logo design included clustered dots which grow denser the closer they get to the center, like they are attracted to the "U" like a magnet. Read more about the Hub project.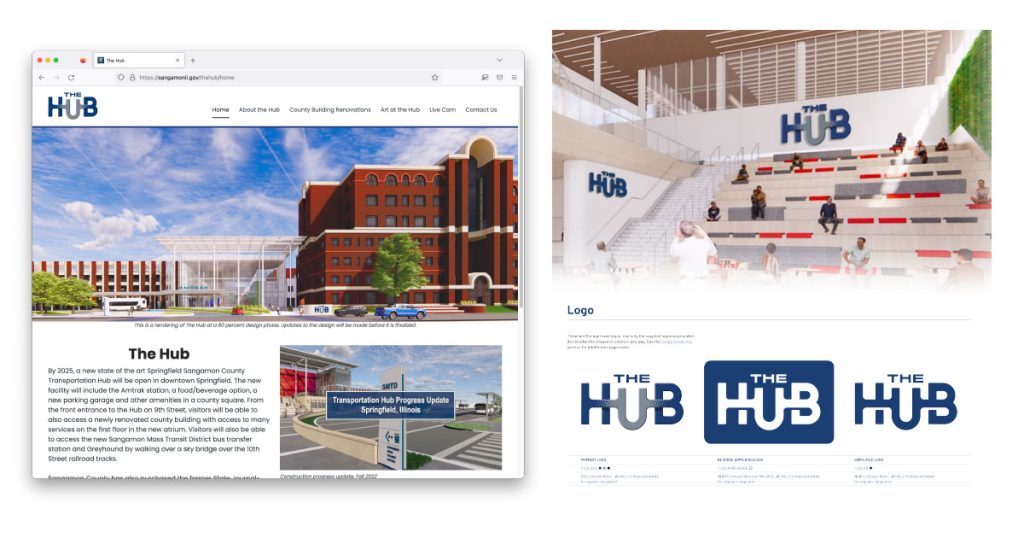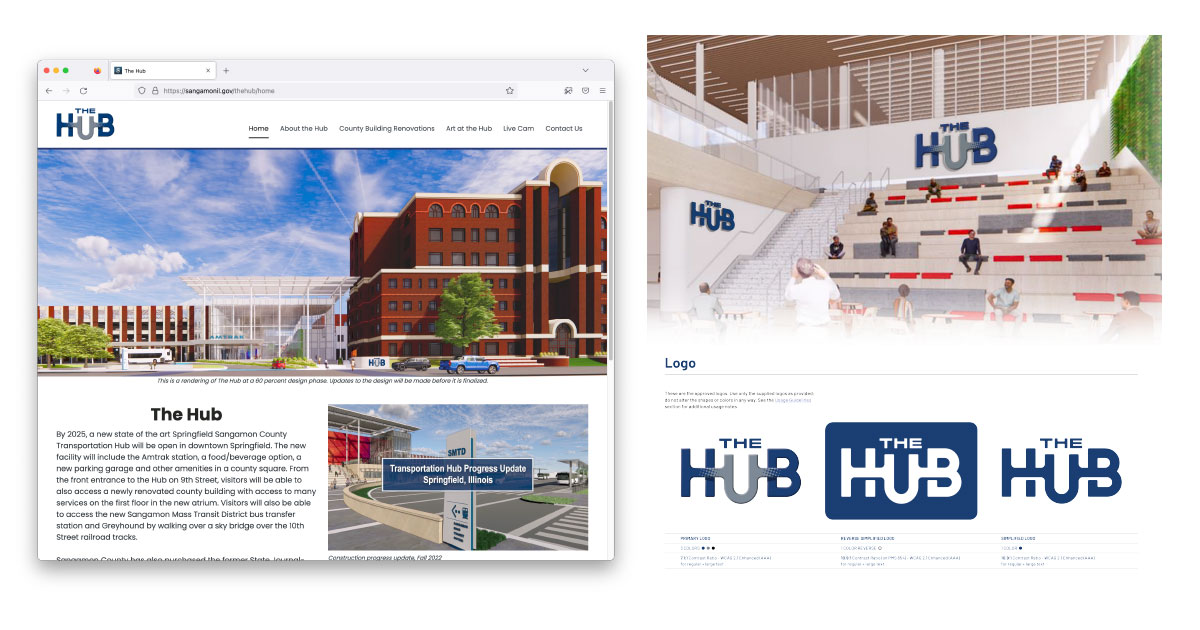 How to Know When Your Brand Might Need a Logo Refresh
Some clients need a logo developed from scratch, while others just need a logo refresh. When it comes to completing a logo refresh for clients, there are key indicators that we usually come across listed below.
Has your audience changed? Different colors and shapes can appeal to different audiences, which is why it's crucial to consider a logo refresh if your audience has changed or if you're expanding your audience reach.
Does your logo lack meaning? Your logo must have meaning so your target audience can resonate with your brand. On average, 57% of consumers admit they're more likely to spend money with a brand they feel some kind of connection to. (Source: The Small Business Blog)
Does your logo look outdated? Most logos have a lifespan of around 10 years, so if you are past that date it might be time to look into developing an updated logo. If your logo includes a trendy aspect from the past, that is another sign it may be outdated, unless the aspect is still relevant.
Are key visual elements included? Your logo should include key elements that help your audience identify your brand. If your logo does not include any of these elements, you might consider a refresh.
One example of a logo refresh was our work with Accent Controls to evaluate and enhance their brand positioning. We reviewed ACI's core values and then created a new logo that included key visual elements to reflect its rich history. The ACI diamond in the logo that was developed is a visual representation of their values and commitment to excellence. You can read more about the Accent Controls project here.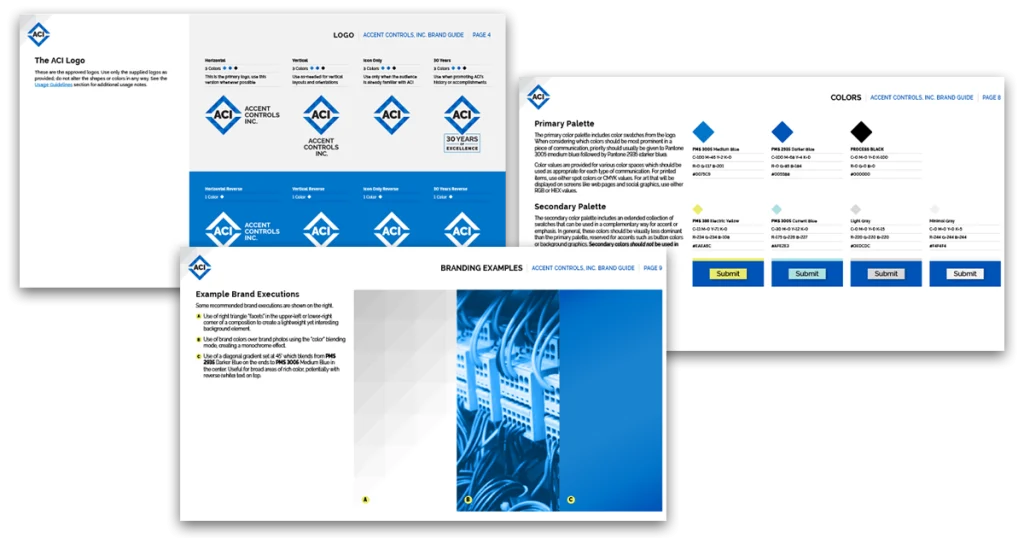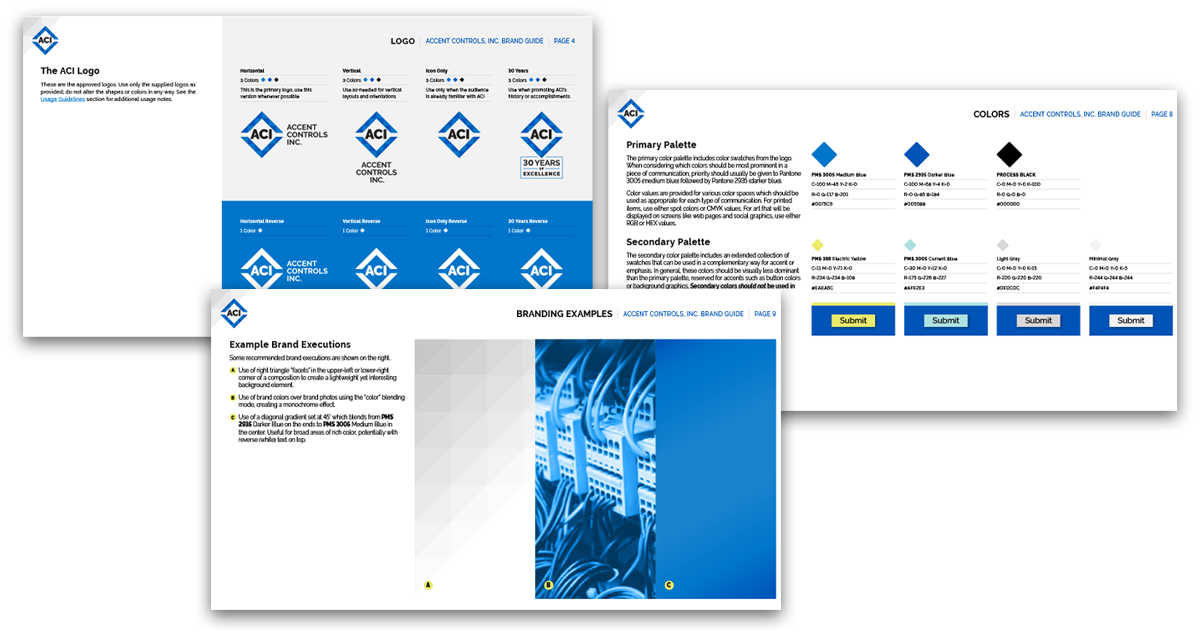 Not sure whether or not your brand might need a logo refresh? We're here to help! With our knowledge and experience, we can help you elevate your brand to its fullest potential. If you need assistance designing a logo from the ground up, let us know as well. We would be glad to help execute the entire process for you!
Branding is one of our core specialties at Lundmark, and you can learn more about other services we offer. Feel free to reach out with any questions or inquiries.