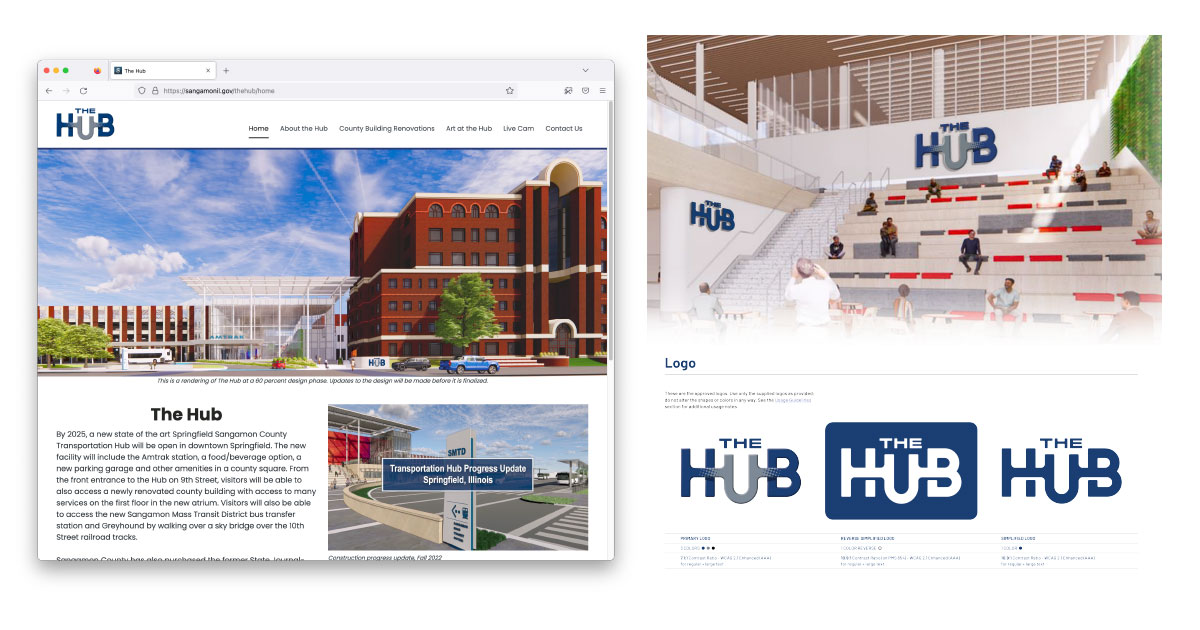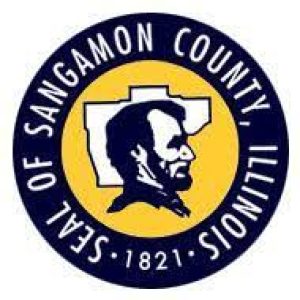 Brand Development
Springfield, IL / Sangamon County required a logo and brand standards for the planned Springfield-Sangamon County Transportation Hub. The Hub is a major part of decade-long downstate infrastructure project to consolidate high-speed rail traffic, bus access / transfers, and airport shuttles into one, central location within the downtown area. The Hub aims to be the heart of the community that will welcome Amtrak train passengers, SMTD bus riders, county workers and residents. The Hub also promises to bring the community in to engage in other activities in the county square space.
Lundmark worked with County administration and volunteer committee members to obtain input on the creative direction for the project. Additional discussions with the project architects provided insight on the design of the facility that could carry over to the brand. Conversations with the local tourism bureau provided a clearer analysis of the brand landscape and how The Hub might be represented locally and regionally. We began by developing a Mood Board, a collection of visual examples related to creative direction for The Hub brand identity, for the committee to review. The examples gathered aligned all parties on the creative direction prior to developing logo options, specifically related to style, shape, weight, and color. Upon receiving feedback on the Mood Board, we set out to develop a number of logo options for the group to review.
The Hub brand identity positions that connectivity front and center with a bold, clear custom font featuring the "U" as the uniter. The logo design incorporates clustered dots which grow denser the closer they get to the center, almost as if they are attracted to the "U" like a magnet. It represents how The Hub will act as a uniter, welcoming community members in to connect with one another and with The Hub itself.