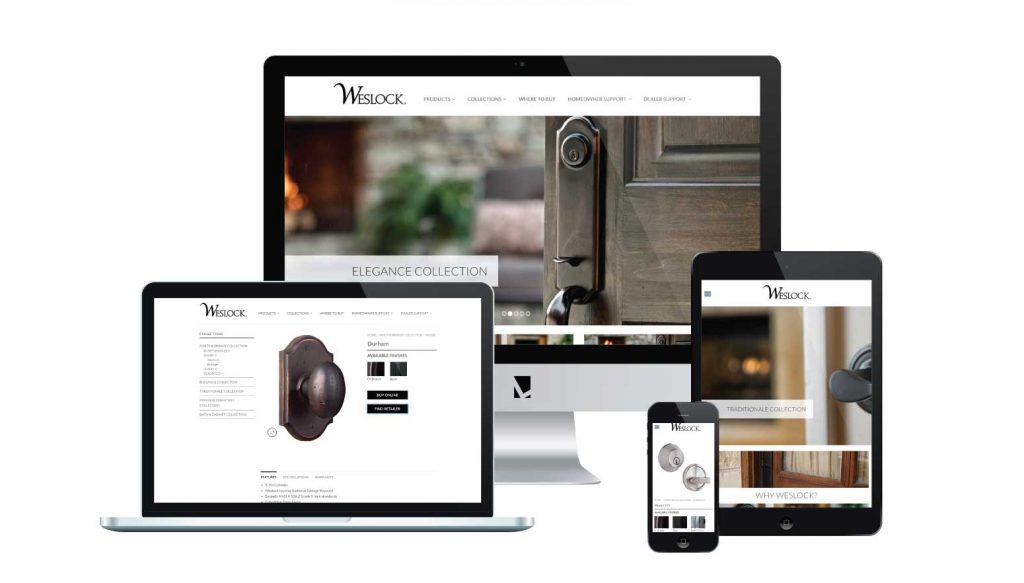 Website Redesign
The Challenge
Weslock manufactures and markets upscale door and cabinet hardware, but their website was out of date and failed to covey the upscale products offered by the brand.
The Solution
Lundmark designed and developed a new site that was responsive across devices, search engine optimized, reflective of the upscale feel of their brand and user friendly to both distributors and consumers. The redesigned website featured key product beauty shots and detailed specs of 75+ products. A retailer location tool was built on a content management platform for easy client updates.
The Result
Web traffic immediately increased due to the optimized and responsive nature of completed website redesign. Positive feedback was received from distributors utilizing the site to locate products for clients as well as from Weslock staff making CMS updates.