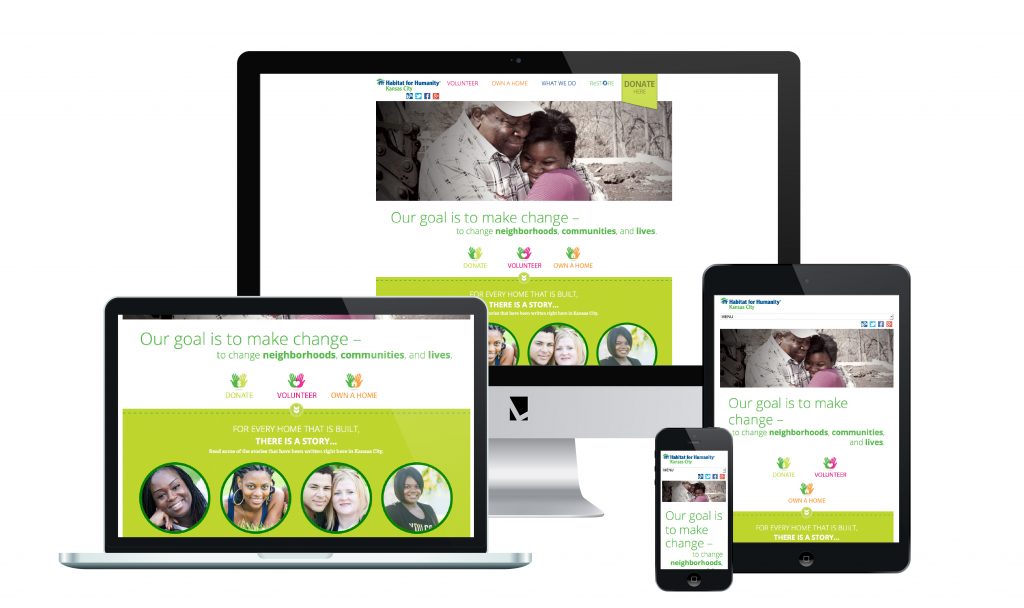 Website Design & Development
Habitat for Humanity of Kansas City was looking for a refresh and redesign of their existing website. The site lacked user functionality, was not designed responsively to appear well on mobile devices, and was difficult for their staff to make basic content updates.
Lundmark worked with Habitat for Humanity to design a new site that overcame these challenges and more. By utilizing and highlighting existing brand assets, we made it easier to navigate for users and more visually appealing to volunteers. We also integrated an existing, ancillary Habitat website into the same content management system to make it easy for their staff to update.
Habitat for Humanity staff can now easily make content updates. A fresh look, updated content and responsive design have all contributed to an increase in web traffic and positive feedback from the community.