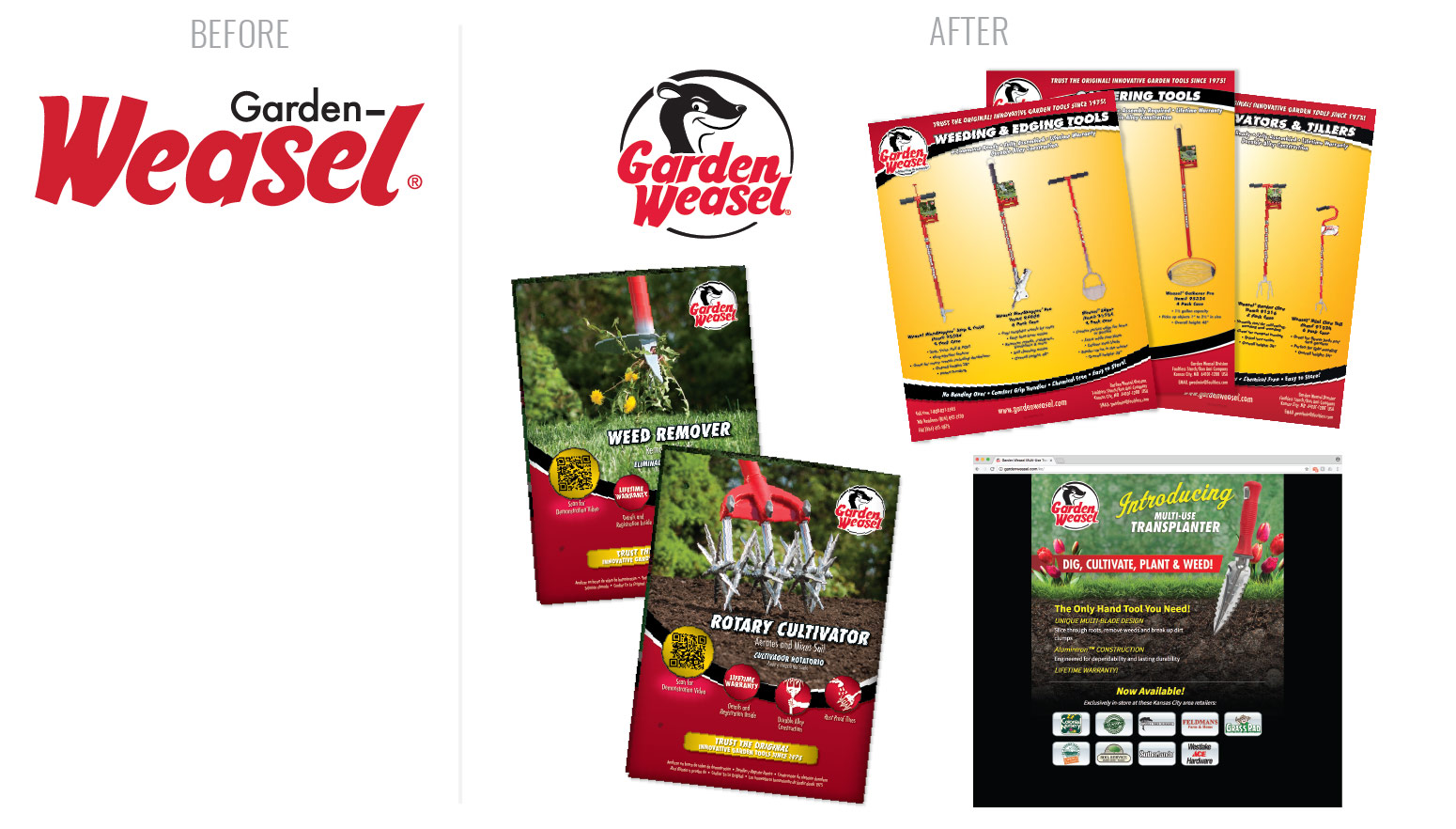 Brand Re-positioning
Garden Weasel has been in the market since 1975 but was losing shelf space to new competition. Lundmark was tasked with repositioning the brand in an effort to re-launch products at major big box retailers across the country.
We saw the opportunity to leverage Garden Weasel's brand equity and position themselves as the original in the market. Packaging was redesigned to focus on product photography, with clearly organized features and benefits of each tool. A variety of sales materials were developed to support the re-launch.
The new positioning was well received by retailers and ultimately led to national distribution with Lowe's Home Improvement.