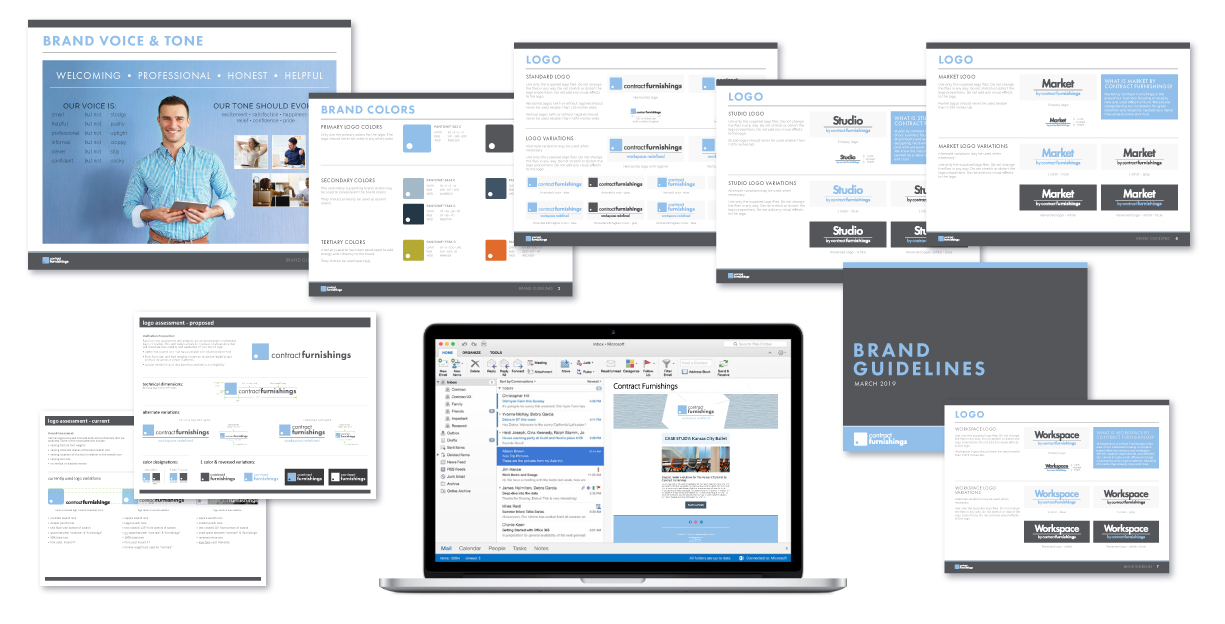 Brand Style Guide
Contract Furnishings, an office furniture company with a wide range of offerings, wanted to revamp several aspects of their business for further growth. Lundmark helped to reassess their overall brand, improve consistency, and alter the perception being known as a pre-owned furniture company.
Lundmark focused on a variety of research to help formulate the brand strategy. This included a brand discovery session, comprehensive competitor review, SWOT analysis, and the formulation of brand pillars based on core values. A positioning strategy was developed to help guide internal marketing efforts. By defining their brand archetype, the brand was personified with a voice/tone. Finally, each key business unit was given a sub-brand that families with the overarching Contract Furnishings brand.
Lundmark developed the tagline, "Workspace Redefined," to communicate a fresh vision for the future. To go along with this simple yet powerful tagline a full brand refresh was executed, resulting in a brand style guide and email marketing templates. The refreshed brand identity was executed across a redesigned website, vehicle wraps, and other marketing efforts. Each sub-brand was clearly delineated in marketing materials to ensure customers are aware of the variety of service offerings.