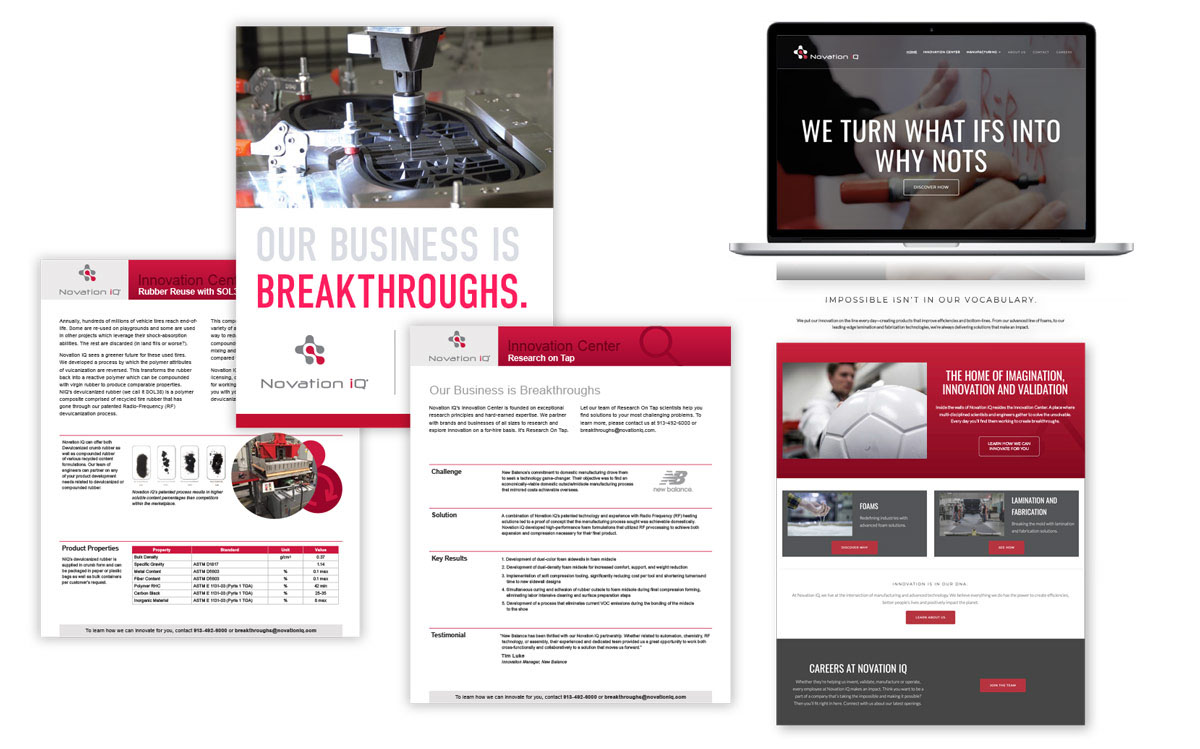 Content Development
Novation iQ sought to leverage its vast research and development expertise and experience to enhance the revenue stream associated with their "Innovation Center" business unit. This required elevating their clientele's understanding of their unique R&D capabilities while educating new website visitors with engaging content.
Novation iQ's current website did not place an emphasis on their collaborative R&D capabilities. The homepage was redesigned to elevate the positioning of the Innovation Center and brand their "Research On Tap" services. White Papers were developed to highlight key capabilities and case studies in a way that would resonate with their sophisticated engineering audience.
With engaging, search-engine-optimized content now on the website, a print advertising campaign was executed in select trade publications. The campaign theme, "Our Business is Breakthroughs," was integrated across the website and in video content.