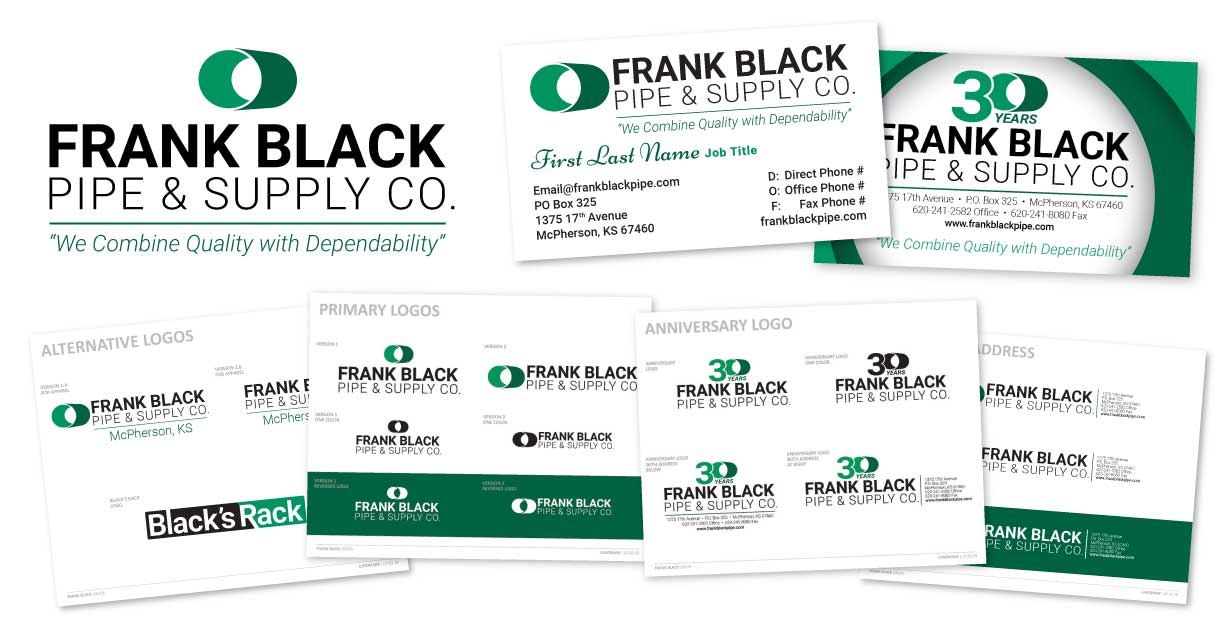 Branding Refresh
Frank Black Pipe & Supply Co., a leading supplier of steel products, had not evaluated their brand in several years. Lundmark was engaged to provide a variety of branding guidelines and create a 30th-anniversary logo that reflects the refreshed brand.
A wide array of research was conducted to distinguish and position Frank Black Pipe & Supply Co. as the top supplier within the market. The process included defining brand pillars, conducting a SWOT analysis, and executing a comprehensive competitor review. A new brand identity was developed that focused on connecting the company tagline, "We combine quality with dependability," with their customers.
A refined logo was created along with a 30th-anniversary logo to celebrate the success of the company, both of which were outlined in a brand style guide to ensure brand consistency. The 30th-anniversary logo was integrated into a variety of marketing efforts to commemorate the occasion.