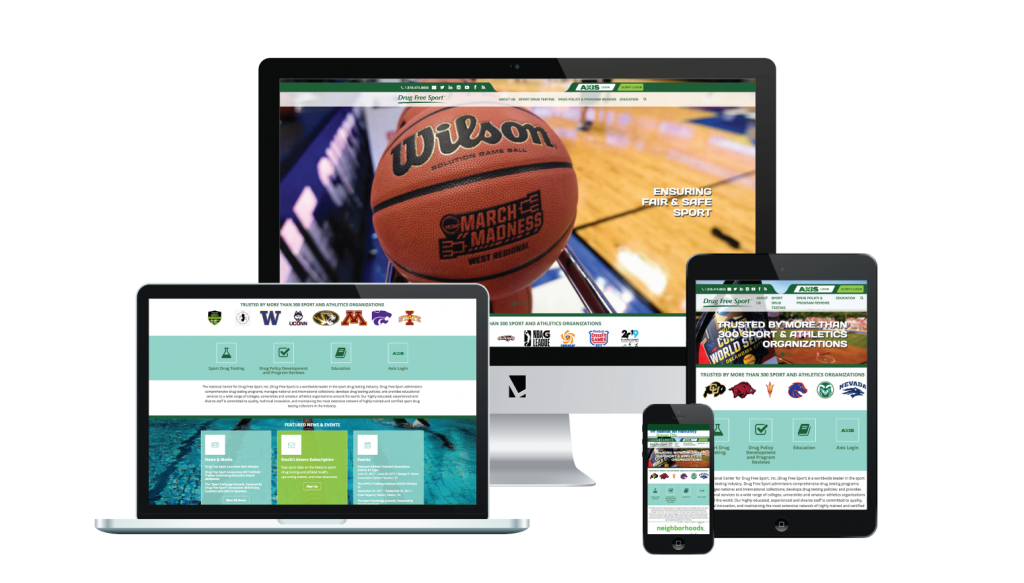 Website Redesign
The National Center for Drug Free Sport was looking to update and redesign its website to one that reflects its status as the industry leader in its category. With the last redesign having occurred nearly a decade ago, Lundmark was challenged to use the website redesign as an opportunity to better communicate the company's educational offerings in addition to adding focus to their sport drug testing services.
Our meticulous process included analysis of the vast amount of content currently featured and made recommendations for the updated information architecture of the site. Multiple design concepts were presented for consideration. Ultimately a clean, modern design that highlights the key services offered by Drug Free Sport, while featuring their wide array of clients, was decided on and developed.
Lundmark worked with Drug Free Sport to deliver the new website on-time and within budget. An easy-to-use CMS allows Drug Free Sport personnel to make updates as needed. The responsive design seamlessly integrates with third party proprietary web apps across all major devices, allowing full use of the site from anywhere in the world.