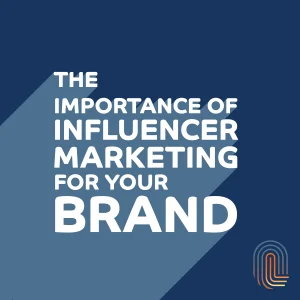 The Importance of Influencer Marketing for Your Brand
The idea of working with influencers may seem like an overwhelming process, but it is actually quite simple if you follow the steps we outline in this article. So that you have a better understanding of influencer marketing, we will walk you through what influencer marketing is used for, why influencer marketing is effective, and how to go about selecting the right influencers for your brand.
Before we begin you might ask – what is an influencer? An influencer is someone who has the ability to influence consumers' opinions, purchase decisions, and values. Influencers usually have a specific niche that they focus on such as beauty, fashion, travel, etc. Influencers post regularly on social media platforms and generate a large following with high engagement rates. Keep reading for a few tips on the importance of influencer marketing for your brand.
What is Influencer Marketing Used For?
There are many different aspects influencer marketing is used for to help elevate brands. We've listed a few of the most important ones below:
Increase social media followers: influencer marketing is an effective technique for brands to increase the number of followers on social media and drive engagement with their brand. On average, marketers find that influencer-generated content receives an average of 8x more engagement than branded content. (Source: ecommercefastlane.com)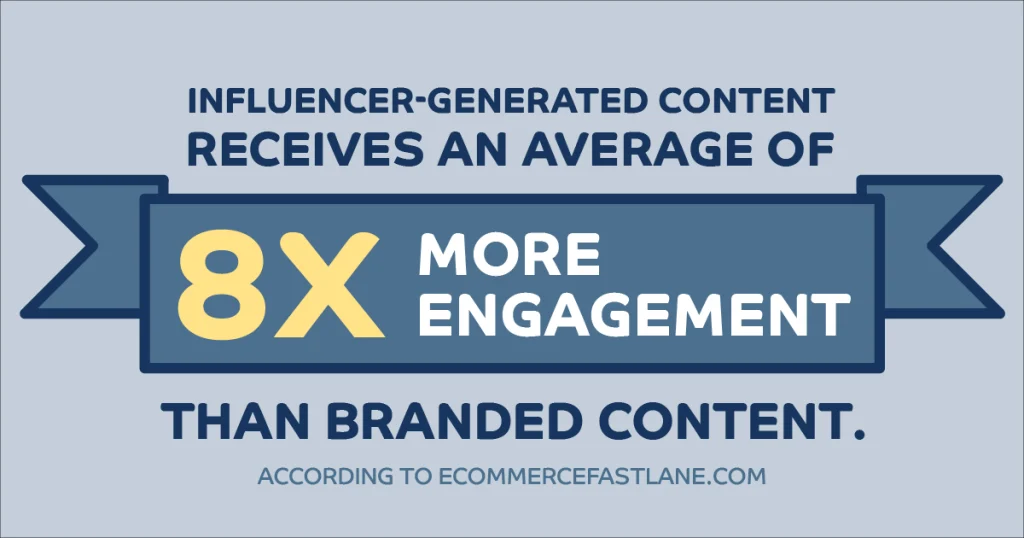 Build a brand's content library: a content library is the collection of digital assets that a company owns. When it comes to building this library, it is important that it includes user-generated content (UGC), since users are more likely to engage with posts or ads that feature UGC. On average, 76% of internet users are likely to trust brand-centric content created by "normal" people instead of the brands themselves. (Source: inc42.com)
General awareness: influencers are an effective way to enhance the awareness of brands and products. By posting content online, they can draw awareness to new products that brands are launching and existing products already sold by the brand.
Product reviews: honest assessments from trusted influencers posted across various platforms are a great way to generate engagement for brands. The content can be repurposed for other channels such as your website or through email marketing.
New markets: influencer marketing is a useful tool to help introduce products in new markets through a popular individual or group. If you are looking to expand your products to a specific market, it is important to align with influencers that have high engagement rates in your specific industry and geography.
Cause marketing: partnering with influencers aligned with a cause that all parties are passionate about is a popular and effective use of influencer marketing. According to Writers Block Live, 79% of US consumers feel more connected to companies with similar ethics to theirs.
Product launches: influencers can help to generate pre-launch buzz by promoting new products that have been announced but not released yet. Brand ambassadors can introduce new products via contests and giveaways that help to create excitement surrounding the product launch.
Drive retailer traffic: highlighting a path-to-purchase by educating users on how to locate products in retail is a great use of influencer marketing. Influencers often post content walking customers through the store, picking up the item, and then opening it when they get home to showcase the entire purchase experience.
Affiliate marketing: brands can give influencers unique discount codes to share with the public to drive e-commerce conversions. Brands can then reward influencers for each conversion by providing a commission (usually 10-20%) for each sale they helped to generate. These custom codes provide measurement and attribution statistics that help brands evaluate their most successful partnerships.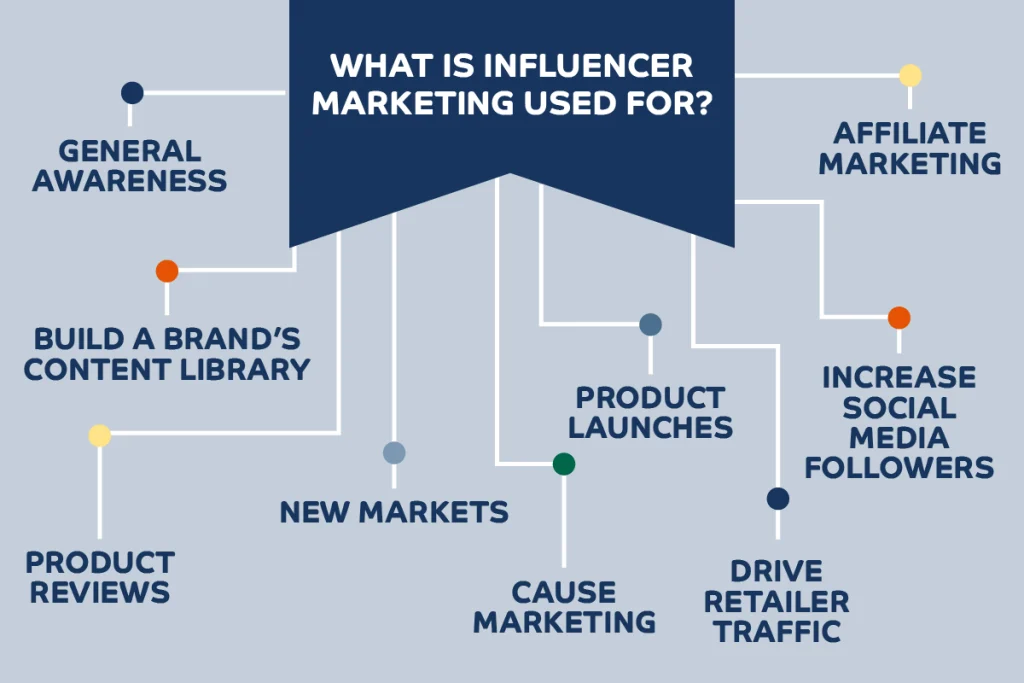 Why is Influencer Marketing Effective?
One of the most important aspects of influencer marketing is the value that brands gain from it. Influencer marketing can:
Promote authenticity: Rather than a brand speaking directly to its customer, it comes across as more authentic when coming from an individual passionate about the brand. Users also value influencers that are transparent and genuine, which can lead to more loyal customers and a retained rate of engagement for your brand.
Add credibility to a brand: Followers are more trusting of someone they already know and can relate to, which is why influencer marketing helps to add credibility to your brand. According to Marketing Dive, 69% of consumers trust influencers, friends, and family over information coming directly from a brand.
Help connect with a defined audience: Customer audiences are spread across a variety of media platforms, making it harder than ever to target them. Influencers allow for better connectivity to a defined audience because of their active and highly engaged communities.
Improve search engine rankings: Influencers help to increase awareness of a brand which results in driving more traffic back to the brand's website. Influencers can also increase your authority and visibility through the use of brand mentions or by including a link to the brand's website or social media.
Increase conversions: Instead of spending time researching a product, users are more likely to make purchases based on what influencers suggest. On average, 56% of consumers say they have purchased something after seeing an influencer use it. (Source: content.izea.com)
How to Select Influencers
When it comes to selecting influencers, it is important to be picky. Take the time to find the right influencer that aligns with your brand's values and image.
Relevance: It is important to look at how closely aligned the content shared by the influencer is with your brand. If you can't imagine the influencer promoting the products you have, they are most likely not the right fit for your brand. Look for someone that posts content you believe will be able to resonate with your audience.
Reach: The size of an influencer's follower base and the potential number of people who can be exposed to your brand's message through their content is an important aspect to consider when selecting influencers. Choosing an influencer with a high reach will most likely guarantee a large number of views for your brand, but it will come with a higher cost to work with them, and usually a lower engagement rate.
Resonance: The level of engagement an influencer can create with their audience in relation to your brand is one of the most valuable characteristics to look for. Even if an influencer has a large following, it is important to look at how often they are posting and if they are selective with the other brands they work with.
Content quality: It is important to make sure a potential influencer posts content that is well-composed, creative, and strays from controversies. Getting involved with an influencer tied to bad press could harm your brand's image.
Reliability: Reliable influencers communicate promptly and in a professional manner. If influencers are slow to reply to initial messages, it is likely that they will not be reliable when starting to collaborate with them. It is important to partner with reliable influencers because it guarantees that content will be posted at the right time and that the right content is being posted as well.
The process for selecting influencers can be done in-house, enhanced by various software solutions, or entirely outsourced to a company familiar with influencer marketing. The best option for your brand will vary based on your goals, budget, bandwidth, and previous experience in working with influencers.
Let us know if you want to learn more! We would love to help you learn how to utilize influencer marketing to enhance your brand.