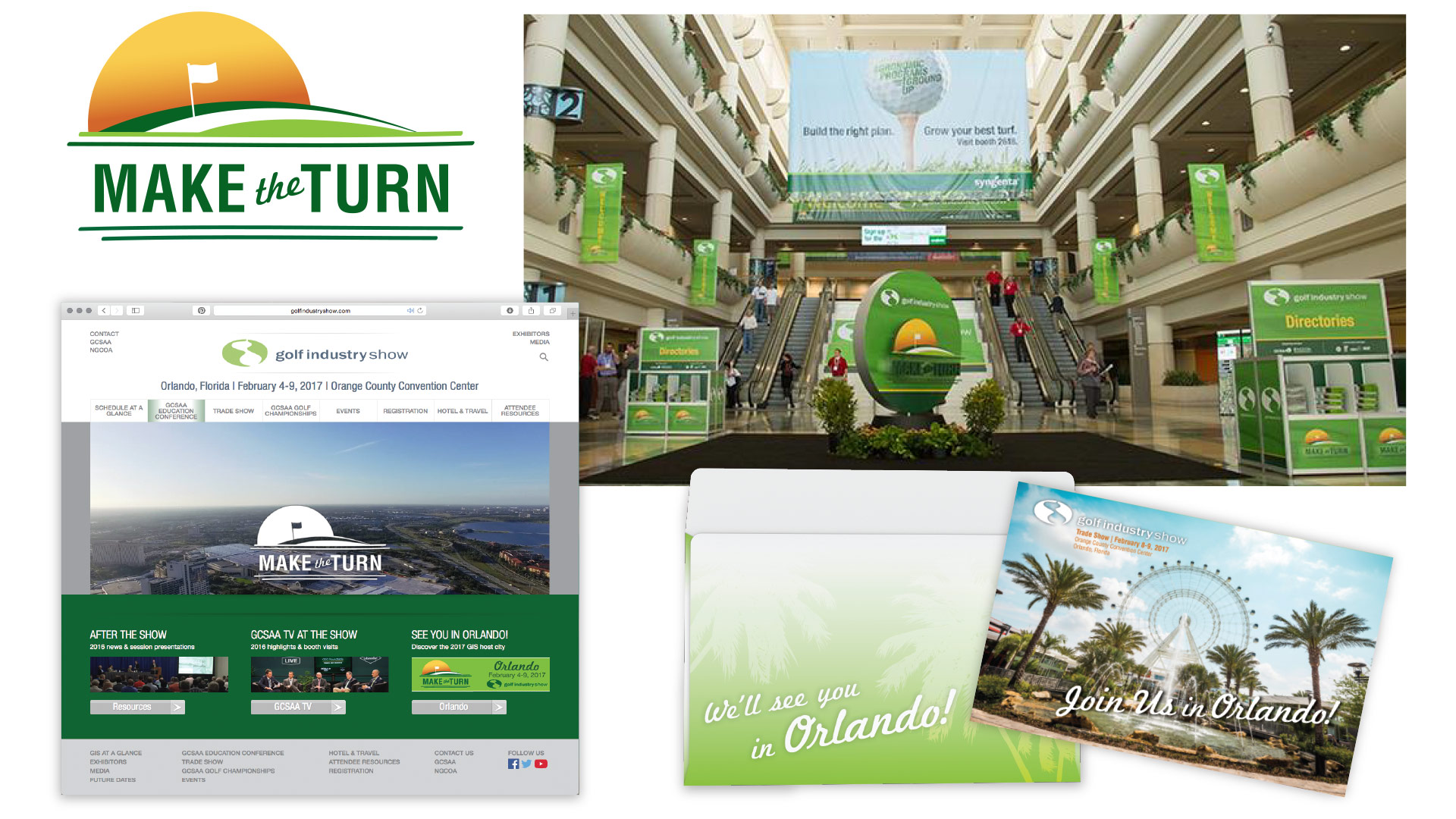 Logo and Brand Development
The GCSAA – Golf Course Superintendents Association of America, challenged Lundmark to develop the creative concept and style guide for the premier golf course management trade show, the Golf Industry Show, held at the Orange County Convention Center in Orlando, Florida in 2017.
Lundmark developed the theme "Make the Turn" for incorporation into all event marketing. The style guide provided outlined logos, font styling, application guidelines & color palette.
The 2017 Golf Industry Show recorded the highest attendance in nearly a decade. GCSAA staff and partners were thrilled with the result. The style guide ensures brand consistency across multiple design and printing partners.