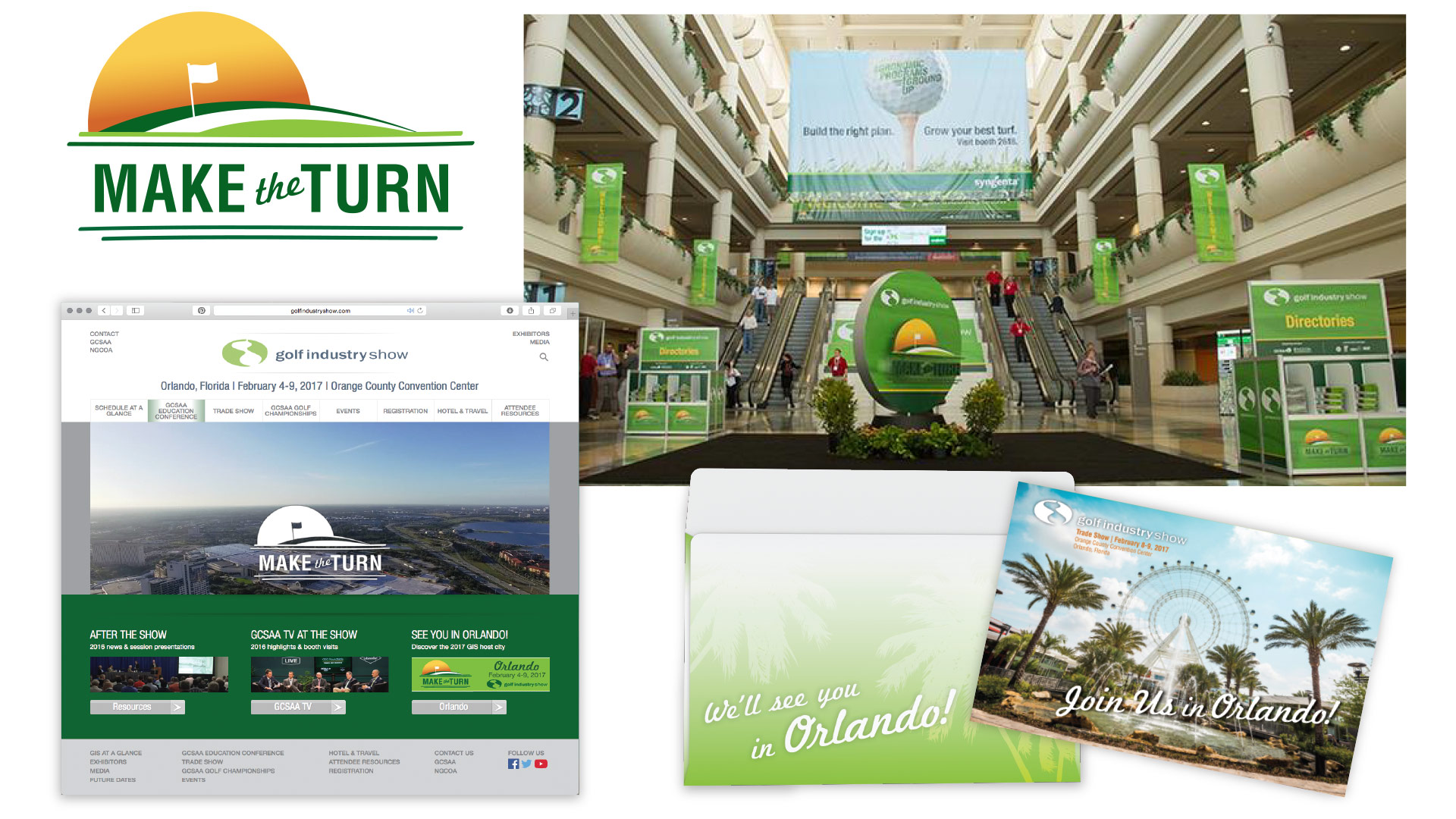 Logo and Brand Development
The Golf Industry Show, the premier golf course management tradeshow in the world, was looking to develop a creative way to promote the event's return to the Orange County Convention Center in Orlando, Florida. The event had experienced a decline in attendance over the past few years, and a new theme would energize sales staff and connect with potential new attendees.
Research was conducted to understand the lay of the land with other industry events. Branding for these events, notably the PGA Merchandise Show, was evaluated. Lundmark developed the theme "Make the Turn" for incorporation into all event marketing. The theme, a philosophical analogy of viewing life from the ninth hole, encouraged attendees to make adjustments, learn, collaborate with colleagues, and create strategies for the upcoming year.
Event staff and industry partners were thrilled with the result. The style guide ensured a cohesive look and feel through the pre-registration, on-site, and post-event experience. The Golf Industry Show recorded the highest attendance in nearly a decade.