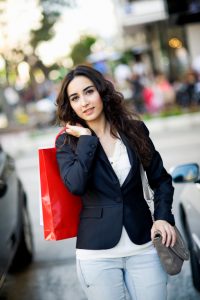 The word "selfie" appeared as the word of the year in late 2013 (according to the Oxford Dictionary), further highlighting our obsession with apps like Instagram and other social media as a whole. Though many companies use digital and social media to reach baby boomers, perhaps they need to expand their focus a bit and beam in on millennials – those often described as being born between 1980-something and the early 2000s.
According to a recent article in Food Business News, Nielsen says that millennials (aka, Generation Y) are a group of 77 million and responsible for a potential $200 billion in consumer spending, gaining momentum as they become further established in their careers. This should allow for millennials to guide the consumer market for a long time to come.
So, what can we learn and use by studying the millennial shopper? A few things to start:
Millennial shoppers want value:
With the emergence of Groupon and other sites offering daily deals straight to your email inbox or better yet, accessed by the tap of a smartphone app, millennials know how to shop smarter and savvier and are used to getting the  "why pay full price?" experience, a trend not likely to change anytime soon. In fact, 92% of millennial shoppers are couponing before they shop!
Millennial shoppers take it personally:
Customization is becoming the new "it" approach and has taken consumerism to a new level. Millennials seem especially receptive to business offerings like Birchbox, a nifty monthly subscription service that sends out customized beauty and personal care/grooming boxes packed with unique product samples based on a personal needs/wants survey. Other companies are also hopping on the bandwagon, providing personalized jewelry, handbag and shoe recommendations that are handpicked monthly for the subscriber, based on their answers to a few determining questions.
Millennial shoppers "social" ize:
Millennials expect brands to be on top of their game when it comes to social media by staying involved in what''s new and on-trend, or be left in the dust. Gen Y also tends to be a very plugged in and tech-savvy bunch and most likely to voice their needs/wants via social media platforms. They seem to value feedback and trust the online opinions of others commonly expressed in the social realm. Online product reviews also seem to be a hit with this bunch, as they want to leverage their smarts when assessing brand value and quality.
These are just a few examples of what millennial shoppers expect from their buying experiences. Continuous high demand from millennial shoppers can open the door to a more tailor-made consumer experience for us all, in turn, providing a better, more customer-centric approach that brands everywhere can adopt.