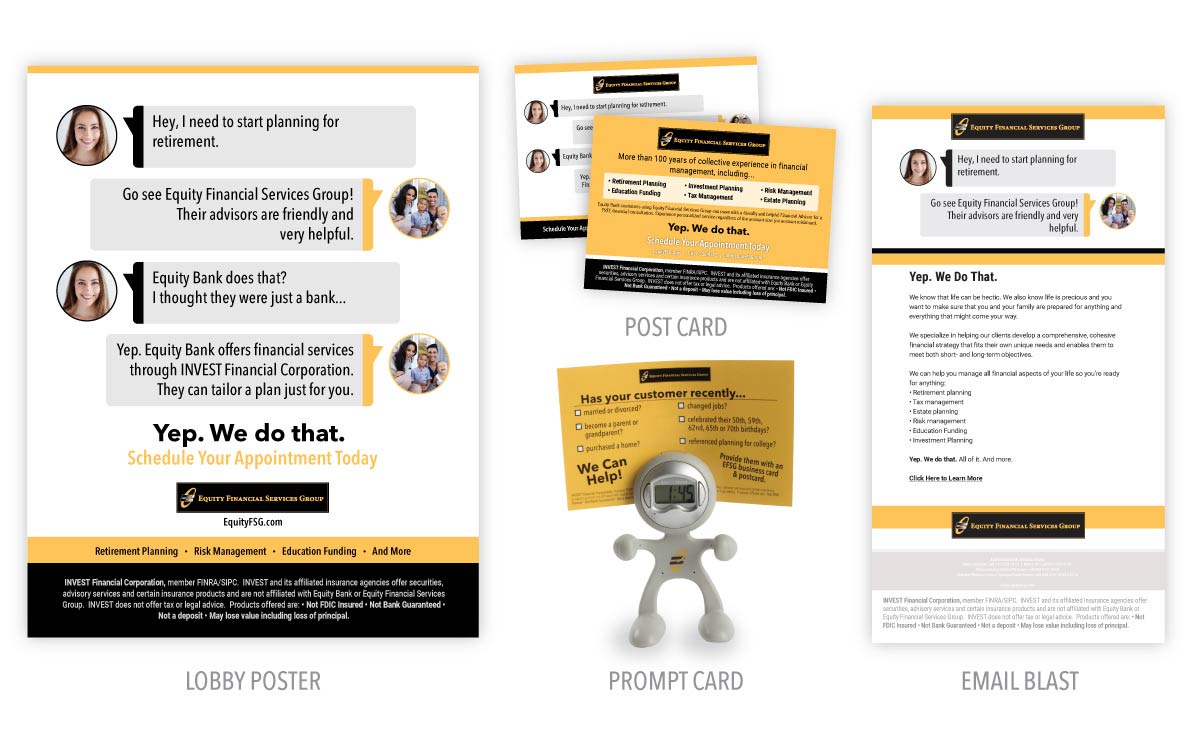 Product Support
The Challenge
Equity Financial Services Group (EFSG) was looking to increase the awareness of their services amongst two audiences. First, they wanted to educate and remind branch personnel on the variety of services offered and the differences from other investment companies. Second, they wanted to promote their friendly, hometown service to current Equity Bank clients unaware of their financial planning services.
The Solution
Lundmark developed and executed the campaign theme "Yep. We do that." across a variety of channels. A promotional item and prompt card was developed for bank tellers at each branch to educate staff on the life stages that an individual usually needs financial planning assistance. Lobby posters, flyers, digital ads and an email marketing campaign targeted current bank clients with information on services consistent with their stage of life.
The Result
EFSG saw an immediate increase in the awareness amongst the front-line liaisons at each branch. EFSG's capabilities were communicated through an advertising strategy that ultimately led to more appointments being made each month with EFSG financial advisors.